Yep, that "wyvern-sized" announcement is pretty big indeed. We officially have a Dark and Light Steam Early Access date. A firm one this time, not a nebulous month or a "sometime later this year" statement. A date on the calendar.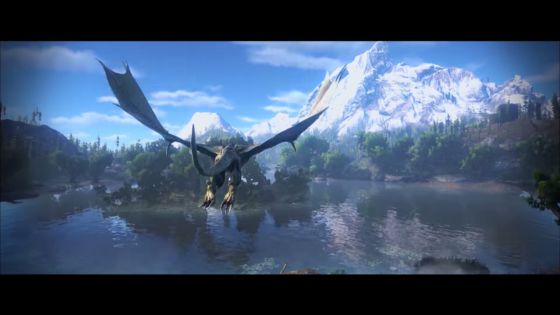 That date on the calendar is Thursday, July 20th. After at least a couple of different launch announcements, the third time appears to be a charm as the sandbox MMO will be available on Steam tomorrow.
The announcement does not offer any information on how much this early access build may cost either on the game's Steam page, official website or on either of its social media outlets as of this writing. There is, however, a trailer for the announcement which can be viewed below.
Our Thoughts
Well, there's pretty much no turning back now! Dark and Light is one of those MMOs that felt like it was in a form of development limbo, but we're about to see just where things stand after all of this time. We're definitely very interested in finding out where this game stands now.
Source: Steam
Articles Related to Dark and Light
Snail Games Explains Magic in Dark and Light
Snail Games Previews How Cities in Dark and Light Work
Dark and Light Business Model Confirmed
Related:
Dark and Light
,
News
,
Release Date
,
Sandbox MMO
,
Steam Early Access