The endless dance for balance in a sandbox MMO continues with the most recent Dark and Light patch as the devs continue to work on the knob-turning needed to address player concerns. In the most recent update, most of those knobs have been turned down across the board.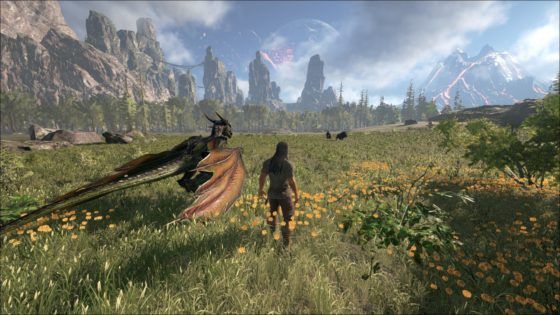 The primary focus of the current balance patch is focused on making sure structures stay standing for longer periods of time. The amount of damage that stone and iron weapons can do to thatch, wood, and stone structure has been reduced, while iron hammers can still do additional damage to most structures except for iron reinforcements and castle structures.
Creature damage against structures has also been tuned downward, with creatures only able to damage wood and thatch buildings and dark creatures only able to damage stone, iron reinforcements, and castles.
If you're the type to fling spells around, you'll see different effects on how your spells damage buildings too. Specifically, certain Fireball and Firestorm spells can damage wood, stone, and iron reinforced buildings; damage from non-earth and non-fire spells against thatch buildings is lowered; and the ballistic speed of Lighting Bolt has been reduced in order to make aiming easier.
Finally, stone projectile weapons will do less damage to thatch, Siege Arrows and Bursting Arrows can damage wood, and Siege Arrows can damage stone and do a little bit of damage to castles. All of the specifics can be found on the Dark and Light website.
Our Thoughts
In a game where structures are pretty vital and magical spells are being lobbed about, it makes sense to make sure those structures can stand up to the slings and arrows (and fireballs and weapon strikes) of outrageous fortune (AKA other players).
Source: official site
Articles Related to Dark and Light
Next Dark and Light Update Discussed in Blog Post
Snail Games Explains Magic in Dark and Light
Snail Games Previews how Dark and Light Cities Work
Related:
Dark and Light
,
News
,
Patch
,
Sandbox MMO