The dragon and magic sandbox MMO is heading to Steam according to a press release announcing Dark and Light Steam Early Access.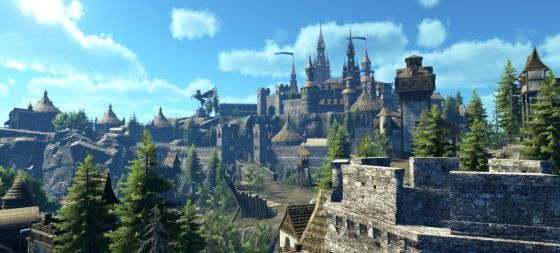 Snail Games is bringing the remade 2004 MMO to Steam Early Access in order to gain feedback from players about its various systems, including questing, leveling, dungeon design and PvP.
Dark and Light offers a sandbox fantasy-themed MMO where players can become warriors, explorers, crafters or a mixture. The game includes a survival element including hunger, thirst, illness and fatigue and focuses on action-oriented FPS-style combat where positioning and aiming is emphasized.
Steam Early Access will begin this fall, with further details about Dark and Light being released as the early access period begins. In the meantime, a teaser site for the launch has gone online for those interested in signing up to the game's newsletter, and a trailer can be seen below.
Our Thoughts
Early Access is the new normal for a lot of in-development MMOs, and Steam Early Access is one of the larger platforms for companies to draw in interested players and testers to their games. We're very curious to know how Dark and Light's early access build will look and play, as well as see how much development time is remaining on the title.
Your Thoughts
Will you be looking forward to the early access build of Dark and Light, or will you be waiting on a final product? Tell us what you think about this announcement in the comments section below.
Source: Press release
Articles Related to Dark and Light
Dark and Light Business Model Confirmed
Sandbox MMORPG Dark and Light Launching This Year
The MMO Alpha and Beta List: August 12, 2016
Related:
Dark and Light
,
Early Access
,
News
,
Steam