According to a reply on the game's Facebook page, the Dark and Light business model appears to have been confirmed.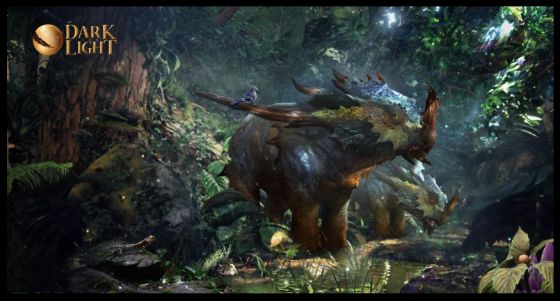 A recent post showcasing concept artwork and hinting at how animal behavior will affect gameplay in Dark and Light prompted a question from a page follower asking that the title not be free-to-play, stating a desire for a return to "old school grind of skilling up that requires going killing things or crafting items not where I can pay to advance." Shortly after the post, the devs responded with news that the MMO will be buy-to-play.

The response itself has since been taken down, however a Reddit user has provided an image capture of the original remark. There has been no final confirmation of the game's business model yet, though details are expected "in the future", as the response mentions.
UPDATE: A new post made by the devs on the Dark and Light Facebook page has officially confirmed that the game will be buy-to-play, along with confirmation that there will not be a subscription in an attempt to clear the air about the previous response. "Yesterday we posted a comment stating that Dark and Light's payment model would be Pay to Play, implying that it would require a recurring subscription fee in order to play. We apologize for the confusion – more information about Dark and Light's release plans will be released in the near future."
Our Thoughts
A game's business model is one of the primary factors that determines whether players are interested in an MMO or not, especially in these times of multiple monetization schemes. We suspect the reply being wiped from the record is likely a case of someone letting the cat out of the bag far too soon, but we will have to wait for an official announcement. Still, that shouldn't stop any speculation from forming.
Your Thoughts
Would you want Dark and Light to be a buy-to-play or free-to-play game? What sort of business model for MMOs is your preference? Tell us what you think in the comments.
Source: Facebook
Articles Related to Dark and Light
Sandbox MMORPG Dark and Light Launching This Year
The MMO Alpha and Beta List: August 12, 2016
With EverQuest: Next Dead, What's the Next PvE Sandbox MMO?
Related:
Buy to Play
,
Dark and Light
,
Free to play
,
MMORPG
,
News
,
Sandbox