Steam Early Access is fast becoming a hotbed for in-development MMORPGs, and we can add one more to the list as the Dark and Light Steam page is now online with new details of the upcoming sandbox MMORPG.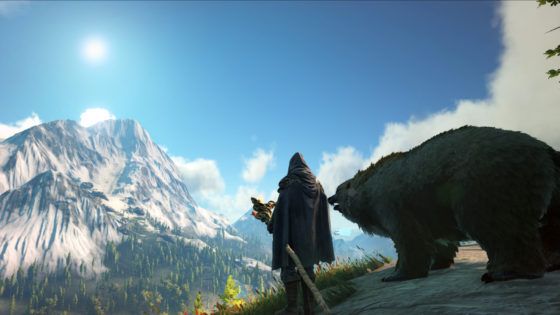 According to the developers, Dark and Light is nearing a state where player feedback on a larger scale is necessary. "We are proud of the progress we have made thus far, yet in order to fully achieve the ambitious plans we have for the game, we feel it is necessary at this crucial stage in the development process that we work with the community," reads the Steam page. "Dark and Light's Early Access period is the perfect opportunity for us to continue iterating, balancing, and optimizing."
Dark and Light's Early Access build is stated to be "an authentic representation of the game in its final form", though updates, tweaks and other adjustments will still be taking place approximately every couple of months.
While the Early Access build will have many features already, additional releases will also include additional maps, additional spells, multiple servers with higher player caps, and cross-server PvP activities.
Dark and Light Steam Early Access is set to kick off sometime in 2017, and is set to run until final launch tentatively scheduled for Q4 of 2017. The game's Steam page is already live, and can be found here.
Our Thoughts
We're most interested in the fact that this game's early access build is said to be nearly identical to the final release. Of course, there's still lots of time between early access and launch for things to adjust, but we're definitely excited to see how Dark and Light plays!
Your Thoughts
Are you looking forward to the early access launch of Dark and Light, or would you rather wait until the game is completed? Share your thoughts with us in the comments section.
Source: Steam
Articles Related to Dark and Light
Dark and Light Steam Early Access Announced
SnaiL Games Previews How Dark and Light Cities Work
Dark and Light Business Model Confirmed
Related:
Dark and Light
,
MMORPG
,
News
,
Sandbox MMO
,
Steam Early Access