With the Homestead release for The Elder Scrolls Online currently on PTS, it was perhaps inevitable that dataminers would start plumbing the game's code for new information. That mining has indeed yielded fruit as a Reddit user has shared a Vvardenfell map in the latest test build.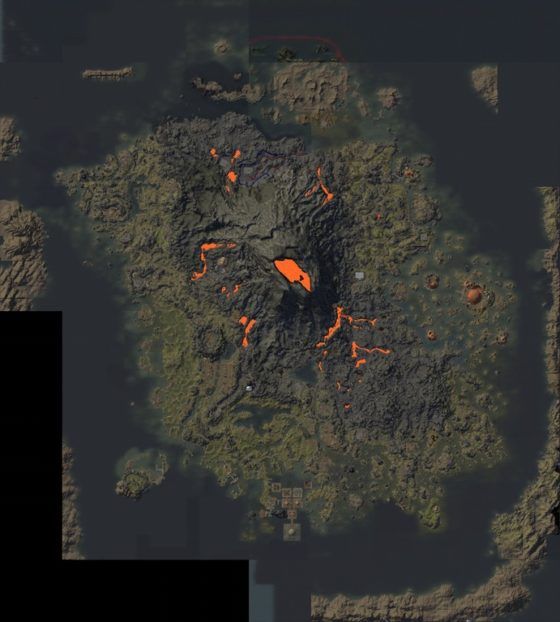 The information comes from Redditor FloorBelow on the TESO subreddit, and shows an in-development map of Vvardenfell island. FloorBelow remarks that the map reveals a variety of new tilesets, and also has several interesting features such as Seyda Neen, a missing Foreign Quarter in Vivec, and some new towns and villages located in key locations that were first seen in Morrowind. Red Mountain and Sheogorad are on the map, but appear to be inaccessible.
FloorBelow has also noted that Vvardenfell might be the game's largest PvE location yet, with a size comparison of the map put against Wrothgar and Stonefalls. He does mention that zone sizes are not to scale, citing the size of the Stonefalls zone being larger than the Deshaan zone despite both being the same size on the map.
One Redditor keenly stated that the data found would be prime for a Q2 release, which would line up with the anniversary of Morrowind's release in May of 2002. However, details about what this map means for the game are yet to be elaborated upon by ZeniMax Online Studios.
Our Thoughts
The Elder Scrolls Online returning to Morrowind? We're definitely alright with this idea! The island of Vvardenfell would be a great location for lots of PvE content, and this new information definitely has us considering the possibilities.
Your Thoughts
Would you want to return to Vvardenfell in The Elder Scrolls Online? What sort of content would you want to see in the zone? Share your ideas and thoughts below.
Articles Related to The Elder Scrolls Online
The Elder Scrolls Online Homestead Arriving to PTS
The Elder Scrolls Online: Postcards from Tamriel
Shadows of the Hist Brings New Dungeons to The Elder Scrolls Online
Related:
Datamining
,
MMORPG
,
News
,
Reddit
,
The Elder Scrolls Online