While Life is Feudal has been released in a smaller scale multiplayer variety, the massive online sandbox edition has been in development behind closed doors. Today, that development takes a new step forward with the start of Life is Feudal: MMO closed beta.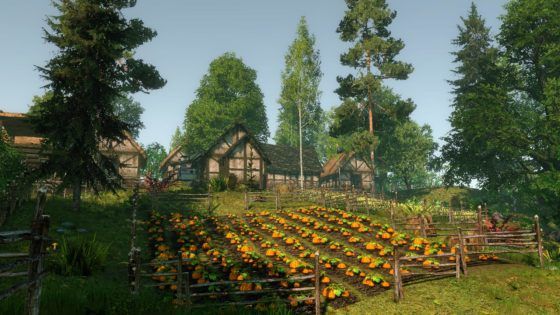 The closed beta will allow over 10k players in a 21x21km persistent region that can later be expanded "almost endlessly". Life is Feudal: MMO will feature a variety of features such as free terraforming, crafting, buildings that can be constructed with either preset templates or modular pieces, and a combat system that describes itself as "no-target physics-based".
"Gamers are familiar with the stress of repeatedly failing to beat that difficult boss or progressing through a difficult level. But, gamers also know the excitement that makes one feel eager and energized at the same time, when they are so close to finishing their favorite game," said Vladimir Piskunov, CEO of developer Bitbox Ltd."These are the same feelings we are experiencing at our studio as Life is Feudal: MMO's closed beta launch is upon us. Having invested six years in the development and all the mini bosses we faced in making Life is Feudal, we are just a few steps away from our full release."
Life is Feudal: MMO's closed beta is set to start on December 14th. The initial closed beta test wave will feature 1,000 registrants to the test, while those who want guaranteed entry in to the beta can buy in with the purchase of bronze, silver or gold Contribution Packs.
Our Thoughts
We've got another survival sandbox MMO on the way! Life is Feudal: MMO is looking like it's trying to be a bit more of a simulation in terms of its setting with a time period and tools that keep true to medieval times. We're interested in knowing what this game has to offer that sets it apart from other survival sandbox MMOs.
Your Thoughts
What are your thoughts about Life is Feudal's MMO edition? Are you looking forward to this new variant or are you waiting for more information on what makes it unique? Give us your impressions below.
Source: press release
Articles Related to Life is Feudal
Best Sandbox 2016
Life is Feudal to Launch Next Week
Amazon Game Studios Lineup Includes a Sandbox MMO
Related:
Closed Beta
,
Life is Feudal
,
MMORPG
,
News
,
Sandbox