After teasing an announcement for today, My.com has finally dropped the news, and it's indeed what we were all waiting for! The official date for the Revelation Online closed beta is October 25. This will be only a first testing phase, running for a limited period of time until November 8.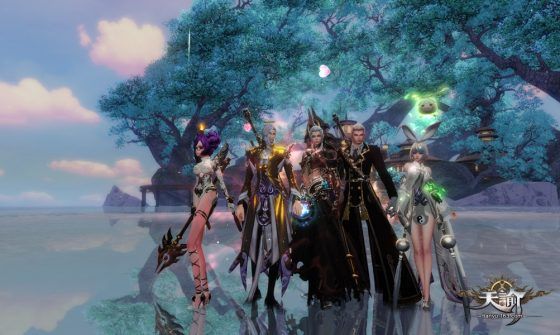 A few details about the Revelation Online closed beta mention that in this first phase, players will be able to advance until level 49 and will have access to 3v3 training and ranking arenas, 10v10 battlegrounds, the Hot Springs zone, as well as four dungeons with various difficulty levels.
However, be warned: the first stage of the beta testing might confront you to various technical issues, including localization, so the official post mentions encountering Chinese or Russians texts might occur.
Content is said to become available gradually and players who didn't get access to the closed beta yet can wait for the next round of giveaways to try their luck, or purchase a Founder Pack for guaranteed access to the closed beta as well as a headstart when open beta begins, plus other perks.
You can have a look at the announcement trailer released for the Revelation online first closed beta period below:
Our Thoughts:
We were quite sure that the news teased by My.com cocnerned the closed beta, which all players have been eagerly awaiting ever since the initial announcement. We are looking forward to first impressions from players and having a glimpse at the world of Nuanor. But most likely it won't be until later in the beta that we will start forming a solid opinion of what Revelation Online brings to the table, after technical issues and bugs get ironed out and there is more flow to the overall experience.
Your Thoughts:
Are you excited for the arrival of Revelation Online? Did you win a key for the closed beta or are you planning on joining the game via Founder Pack? Let us know in the comments below!
Source: Twitter, official website
Related:
Closed Beta
,
MMORPG
,
News
,
Revelation Online