The closed beta of Dauntless has, arguably, felt a little bit same-y to many players. With that in mind, the upcoming Dauntless Sharpen Your Skills update is looking to shake up the game significantly – so much so that a progression wipe will be necessary.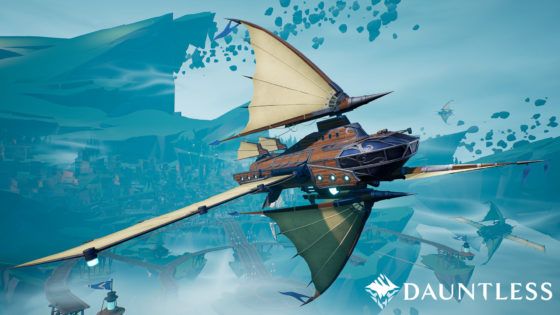 The update will look to act on feedback from players to improve matchmaking as well as make Behemoth encounters more replayable and rewarding. The first major change will be a new progression system where players will enter zones with multiple monsters to hunt instead of a zone with only one waiting. Once players have patrolled an area enough times and gathered enough intel, they'll be able to hunt for specific Behemoths.
These changes to progression will also come with new loot tables and crafting requirements for putting together weapons and armor. Behemoths who populate a shared region will have shared ingredients in order to maximize rewards, but there will still be specific items from specific creatures and so breaking parts will carry greater importance. The changes to these systems specifically will be covered in a later blog.
The update will also tweak the way Aether Cores work. Previously, Cores dropped after killing a creature and were the only way to get materials. Now, materials will be dropped by the Behemoth itself, while Aether Cores will be charged up with each hunt. After the Core has been charged enough times, it can be opened for "an explosion of special items". Scheduled daily and weekly hunts will also be introduced.
As referenced earlier, these changes will be so drastic that all characters in the closed beta will see their progression, inventories, and attributes reset once the update goes live. As a thank-you to closed beta participants, all players will be getting a unique flare.
A timeframe for when this new update will go live was not provided, though fans are directed to the Dauntless development roadmap for the latest information.
Our Thoughts
We're all for making things more dynamic and rewarding in Dauntless; this game has a huge amount of potential, but its foundation has been all we've really seen in-game for a while. We're looking forward to seeing this online monster hunting title build itself up more fully soon.
Source: official site
Articles Related to Dauntless
Dauntless Pushes Open Beta Back to 2018
Dauntless Preview
The MMO Alpha and Beta List: November 10, 2017
Related:
Dauntless
,
MMO
,
News
,
Online Multiplayer
,
Update