Everyone had thought that David Brevik was returning to the Diablo franchise and that a Diablo 4 announcement was underway for Blizzcon following some mysterious tweets from Brevik himself. But the mystery was solved thanks to an announcement from Grinding Gear Games: David Brevik joins Path of Exile as an advisor for the game's Chinese launch according to the official website.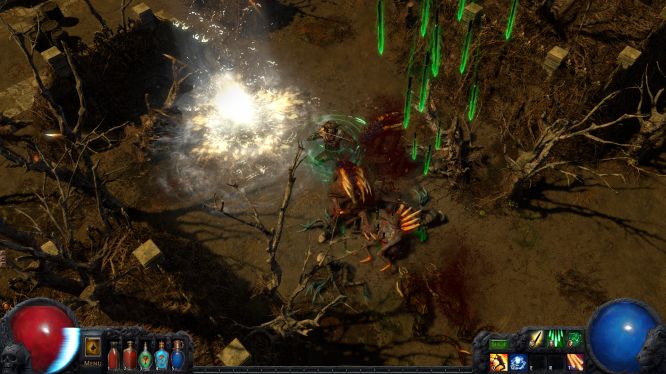 The announcement comes after many speculations concerning the cryptic tweet below by Brevik. Another confirmation of Brevik joining the Path of Exile team could be found on Reddit, thanks to Lead Developer Chris Wilson.
For 20 years, Diablo-like games have evolved & surprised us. I'm proud to be the adviser for the game that pushes this genre to new heights. pic.twitter.com/LIT3i0UwJv

— David Brevik (@davidbrevik) October 16, 2016
Path of Exile will be published in China by Tencent.
Our Thoughts:
This is very interesting news since David Brevik was the creator of the first two Diablo games and an all-around solid ARPG mastermind, while Path of Exile has been likened by many to the Diablo series, having more in common with the first two games than the third installment in the franchise. Having Brevik on board for Path of Exile could lead to a very bright future and developments for the title, so we are excited to see what's next.
And although we had also initially thought that Brevik was returning to the Diablo franchise until he denied those rumor himself, who's to say a Diablo 4 announcement is not going to happen anyway? But in the meantime, if you're still craving a Diablo MMO, it's probably a safe choice to turn to Path of Exile.
Your Thoughts:
What do you think about David Brevik joining Path of Exile? How about a potential Diablo-related Blizzcon announcement? Let us know in the comments below!
Source: official website, Reddit
Related:
ARPG
,
Grinding Gear Games
,
News
,
Path of Exile
,
Tencent