If you're a supporter of Landmark, then you've already gotten the news via email; Daybreak Games has decided on a Landmark shutdown, sunsetting the sandbox voxel builder within the next month.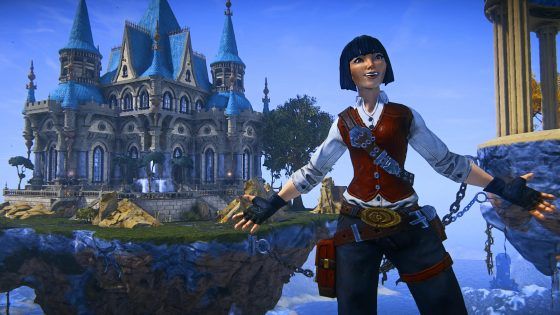 The announcement was sent to players in a newsletter and posted on the game's official forums, including a brief FAQ regarding the sunsetting of Landmark. "Since Landmark first entered Alpha, we have been impressed by the creative talents in this community," reads the forum post. "You pushed the boundaries of what Landmark could do, and we are grateful for the time and energy you shared through your creations in this game."
Landmark will officially close on Tuesday, February 21st. As of today, Player Studio items will no longer be listed or purchasable, and all items in the Marketplace will have their costs reduced to 1 Daybreak Cash. According to the FAQ, all code and data from Landmark will be retained, and emulation of the game will not be authorized.
Our Thoughts
If we're all very honest with ourselves, Landmark was running on borrowed time ever since Daybreak Games acquired Sony Online Entertainment and ended EverQuest Next. Regardless of how unsurprising the news is, we're still sad to see one of the more creative and ambitious projects in multiplayer gaming sunset.
Your Thoughts
What do you think about the Landmark shutdown announcement? Have you played the game since Daybreak Games acquired it? Are you going to miss Landmark, or have you moved beyond the title already? Give us your input below.
Source: official forums
Articles Related to Landmark
Landmark Review
Landmark Officially Launches on June 10
Daybreak Hiring for Unannounced Title
Related:
Daybreak Games
,
Landmark
,
News
,
Sandbox MMO
,
Shutdown
,
Sunset