If there were to be reassurances that Daybreak Games was going to push on with its regular business, considers those perhaps a bit shakier. Laura Naviaux Sturr, the Daybreak Games chief publishing officer, announced on Twitter that she'll be leaving the company today while new evidence of some apparent information tampering by Daybreak Games has also come to light.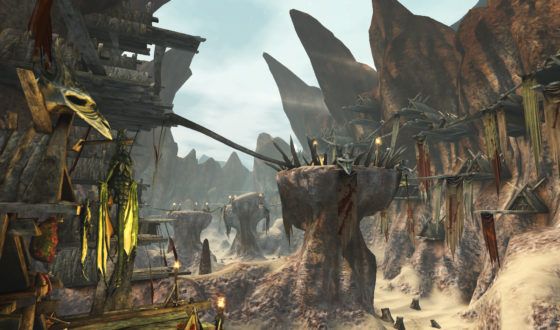 Sturr's announcement was short and sweet, as she tweeted out her intention to move on to her "next adventure." Sturr's LinkedIn page now shows her as founder and CEO of Trinity Entertainment & Consulting, which will likely still be involved in the games industry by virtue of the #staygaming hashtag included in her farewell tweet.
In addition to Sturr's vacancy, the initial report of Columbus Nova's connections to a Russian oligarch whose assets have been frozen by the US Department of Treasury, and the baffling responses of Daybreak Games in stating to us and others that they were no longer tied to Columbus Nova, another wrinkle has been revealed.
An account by the name of Daybreakpr apparently attempted to scrub records on Wikipedia of Daybreak's ties to Columbus Nova on April 6th – around the time that government sanctions were first announced. The account has been summarily blocked by Wikipedia for violating mandatory paid editing disclosure requirements.
In addition, it appears that Daybreak has also attempted to wipe away records of the 2015 announcement that directly and officially connected Columbus Nova to Daybreak Games. Those efforts have also gone for naught by virtue of the fact that the initial announcements have successfully been archived.
Our Thoughts
It's almost abundantly clear that there is some genuinely shady business happening at the office of Daybreak Games. We, of course, invite them to provide context and explanation for their actions up to this point in the interest of fairness, but it doesn't appear that things are on the up-and-up so far.
Sources: Twitter via EQ2Wire subtweet, Massively Overpowered
Articles Related to This Story
$2B Worth of Assets from Russian Company Columbus Nova Frozen, Daybreak Claiming No Affiliation
Daybreak Hiring for Unannounced Multiplatform FPS
Emily Taylor Announces Departure from Daybreak Games
Related:
Daybreak Games
,
Games Industry
,
Gaming
,
MMORPG
,
News