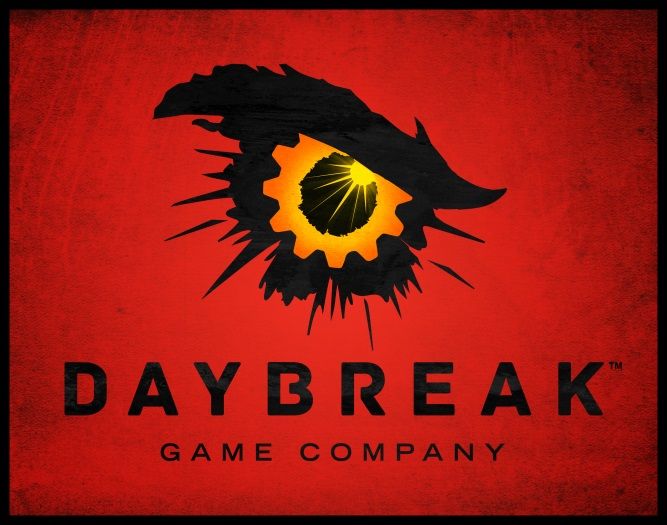 Daybreak Game Company have gone public with their new look, including an impressive new company logo and the launch of their fancy new corporate website. This redesign comes several months after the announced split from Sony and following many negative changes along the way, so we can only hope that this is the beginning of the Daybreak we want to see, especially as Smedley himself has stated that they are looking forward to new developments for their current IPs, with new ideas in the pipeline!
To celebrate the new-look Daybreak, the team are having a week long celebration including livestreams at twitch.tv/daybreakgames, in game events, and some fun over on their social media channels.
The livestream schedule is as follows:
Monday, April 27 @ 2:30PM PDT – Landmark
Monday, April 27 @ 4:00PM PDT – EverQuest / EverQuest II
Tuesday, April 28 @ 2:30PM PDT – DC Universe Online
Wednesday, April 29 @ 2:30PM PDT – Community Team Presents "Daybreak 101"
Thursday, April 30 @ 2:30PM PDT – PlanetSide 2
Friday, May 1 @ 2:30PM PDT – H1Z1
There will be lots of fun goings on including throwing Josh Augustine into H1Z1 unawares and Naked Gnome Races.
Meanwhile, you can gain extra experience in EverQuest, EverQuest II (All Access members only), and PlanetSide 2. Then over on the social media, you can follow the fun with #Daybreakers where there will be conversation, photos, as well as Daybreak giveaways.
Source: Official Announcement
Related:
Daybreak Game Company
,
DC Universe Online
,
Developer
,
Everquest
,
Everquest II
,
Everquest Next
,
H1Z1
,
Landmark
,
Planetside 2