What is it about face-hugging betentacled aliens that make us cringe so bad? Whatever that reason may be, the upcoming Starro the Conqueror event in DC Universe Online will grant you an excuse to superheroically punch the heebie-jeebies away in a matter of a couple of days.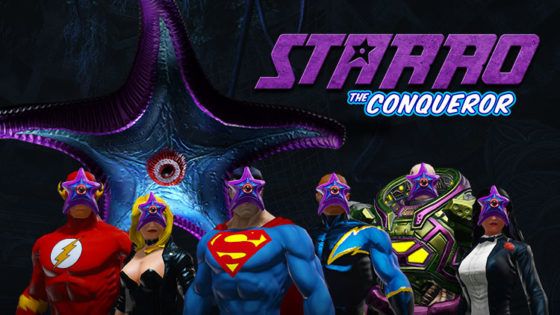 The Starro the Conqueror content is a "major event", which is described as a sort of bridge between smaller seasonal events and larger episodes in DCUO. Players will be tasked with helping retake an Atlantean research base in a new raid, saving citizens from Starro spores washing up on the shores of Central City, or joining in 2-player Duos or 4-player Alerts to stop Starro's attempts at controlling powerful Earthlings and superheroes.
While most of the content in Starro the Conqueror will be openly available, Members will be granted increased rewards and access to an end-game variant of the Atlantean base raid that requires a Combat Rating of 166 at the minimum.
The Starro the Conqueror Major Event will arrive to players on April 5th. You can find out more details about the event on the game's website.
Our Thoughts
Seriously, screw face-hugging alien mind controllers. We're definitely curious to see how the new "major event" type of content is received by players and whether this will be the sort of thing that links player interest between seasonal events and major episodes in DCUO.
Source: official site
Articles Related to DC Universe Online
Thoughts on DC Universe Online
Speed Round: Comic Book Showdown – Marvel Heroes vs. DC Universe Online
City of Titans Archetypes Revealed
Related:
DC Universe Online
,
MMO
,
News
,
Update