A postmortem for the Stats Revamp and word of what adjustments are incoming is the subject of the newest DC Universe Online producer's letter. In it, lead producer Leah Bowers talks about general feedback and what the team at DCUO plans to do about it.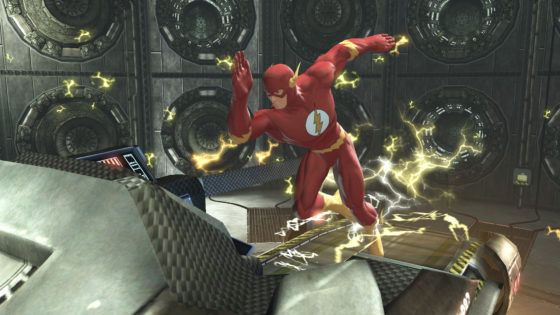 According to Bowers, the most frequent feedback from players is that the game's challenge level has risen across the board. "SOME of this is good. Gameplay mechanics exist for a reason – they are a key part of the fun and the challenge of the game," reads the post. "SOME of this is not as good. We don't want newer or mid-game players struggling through challenges, and we want everyone to feel that progress and character strength noticeably increase."
To that point, the devs will be making a number of changes in the short, medium, and long-term. Most immediately, live playtesting and adjustments across the game will be a focus, particularly in the middle level tiers. NPC stats will also lower in the earlier parts of the game, while roleless buffs in Alerts will be tuned to help groups of any composition to come together. The Vault will also drop scaling gear.
Further out, the devs are looking to standardize early and mid-game vendor sets, introduce unique vendor currencies for tiers 1-7, and make navigating the Feat System clearer. You can read up on all of the team's plans on the official site.
Our Thoughts
Striking a balance between making a game enjoyably challenging and making it frustratingly difficult is a hard line to toe. We're glad to know that the devs of DCUO are keeping an eye on things while also recognizing that immediate tweaks might not always be the best solution.
Source: official site
Articles Related to DC Universe Online
DC Universe Online Revamps Stats in Latest Update
F2P Kingdom: The Continuing Adventures of DC Universe Online
Speed Round: Comic Book Showdown – Marvel Heroes vs. DC Universe Online
Related:
DC Universe Online
,
MMORPG
,
News
,
Producer's Letter