Sony Online Entertainment has announced the continuation of DC Universe Online's War of the Light saga. War of the Light Part II is the 12th downloadable content  pack for DC Universe Online. In the new adventure the Green Lantern Hal will have to team up with his greatest rival Sinestro. To Save the Emotional Spectrum the two must first figure out how to set aside their differences. The DLC pack will be available for download on the PC, PlayStation 3 and PlayStation 4 systems later this year. Some of the key features are listed below.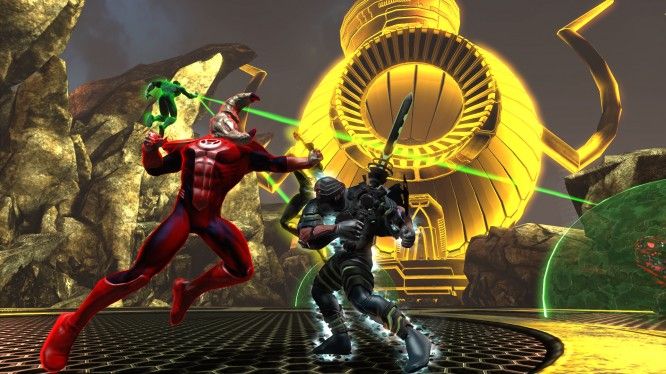 • Players continue to unravel the mystery behind the loss of the emotional entities and their connection to the Emotional Spectrum in the second part of the War of the Light trilogy.
• Carol Ferris and the Star Sapphires make their DC Universe Online debut in War of the Light Part II.
• The DLC introduces six new adventures: new Daily and Solo Missions, one Duo, one 4-player Alert, and 4- and 8-player Operations, which will take place throughout Metropolis as well as Oa, Qward and the home world of the Star Sapphires, Zamaron.
• This is the first time players will be able to travel to Zamaron and Qward in DCUO.
• Six new skill points will be available to earn, and players will have access to a host of new Collections, Feats, new gear and Base items.
DC Universe Online's War of the Light Part II DLC pack will be available later this year as a free download for Members and for purchase by non-members via the PlayStation Network. PC players will be able to download the update via the official website.
Related:
DC Universe Online
,
F2P
,
MMORPG
,
Update