Daybreak Game Company has released its 13th downloadable content update (DLC) for DC Universe Online. Amazon Fury Part II is the second part of a trilogy. Players will be venturing to the underworld to battle the Gods in various Missions, Operations and Raids. Access to the new raid is purchasable in game or offered free to Legendary access accounts.
For more information on DC Universe Online, please visit the official website.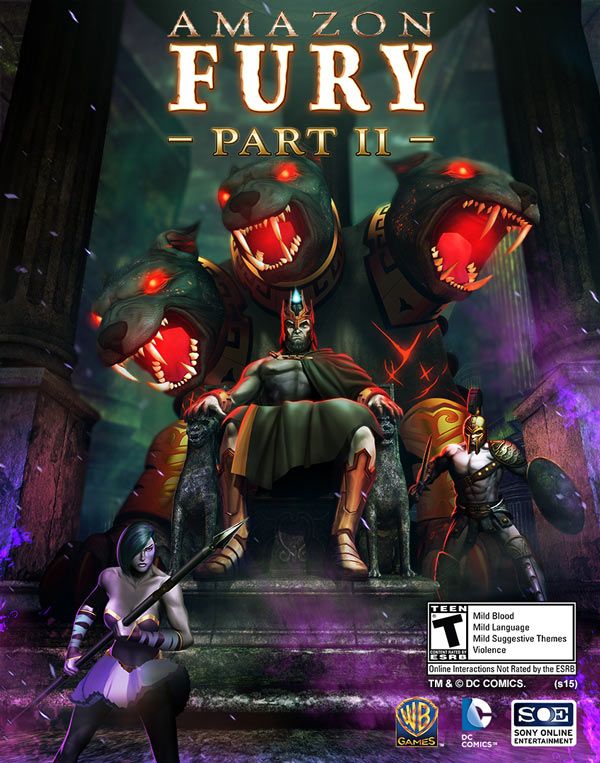 Amazon Fury Part II marks the debut appearance in DC Universe Online of Ares (God of War), Hades (God of the Underworld), Cerberus and more from Greek mythology.
DCUO's 13th DLC features a diverse array of content, introducing both new single and multiplayer adventures:

Three eight-player Raids – Halls of Hades, Labyrinth of Lost Souls and Throne of the Dead
One Elite eight-player Raid – An elite version of Throne of the Dead will be available for players seeking a greater challenge
Two four-player Operations – Act of Defiance and Return to the Nexus
One single-player mission – Heroes and Villains alike will be tasked with an important single-player mission in the open-world, Gotham Under Siege version of Gotham City
Related:
DC Universe Online
,
MMORPG
,
Update