Your stats sheet in DC Universe Online is going to look a little bit different. Along with your power tree. And your skill tree. And the way NPC stats operate. Okay, so there's a lot different with the new DC Universe Online stats revamp.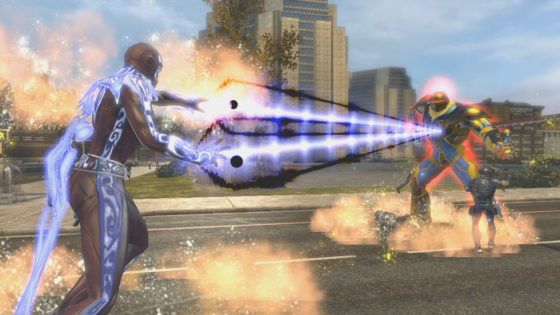 Every number in DCUO has been tweaked in this latest update. Player stats have been smoothed for greater consistency across levels and tiers; Skill Trees now have build focuses for Superpowered, Weapons Expert, and Hybrid playstyles; Power Points have been removed from the Power Tree to let players select all the abilities they want as they level; and NPCs have their Combat Rating Differential removed in order for stats to affect combat ability.
The game's primary stats have had their effects on characters changed completely, with adjustments such as the removal of a cap for Defense and the Precision stat now only affecting weapons and not superpowers.
As a result of this broad-reaching change, all characters have had their Skill Points reset as well as an invalidation of their Armories, so builds will need to be resaved and points will have to be reassigned. The good news, however, is that players level 30 and up have eight more Skill Points as a result of the change.
All players are also getting a Replacement Mod Box in their in-game mailbox that will let them get all new mods. Members will also be receiving a free one-time use Power Respec Token for their account provided they log in by August 10th.
There's a whole lot that's changed in this update, so be sure to head to the patch notes.
Our Thoughts
Sweeping stat changes like the ones in this update could totally change the way DCUO plays and feels. We're definitely interested to know how these adjustments have affected the game, so if you've got opinions on these tweaks, be sure to share them with us.
Source: official site
Articles Related to DC Universe Online
Speed Round: Comic Book Showdown – Marvel Heroes vs. DC Universe Online
Ship of Heroes Mission Demo Goes Beneath the City Surface
City of Titans Powers Customization Detailed in Blog Post
Related:
DC Universe Online
,
MMO
,
News
,
Stats
,
Update