5 years filled with epic battles between Heroes and Villains and DC Universe Online is still going strong. It's 5th year of existence isn't without celebrations either, as lots of interesting features are coming DCUO, including an Xbox One launch in the Spring of 2016 and PC/PS4 cross-play possibilities!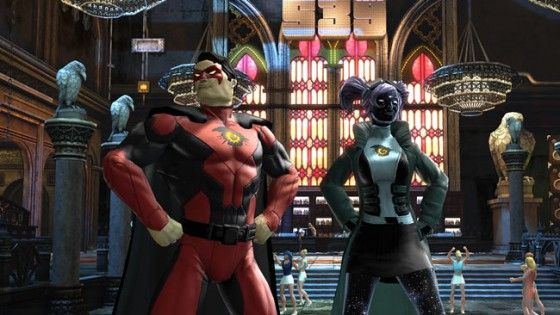 Yes, you read that right Xbox fans; you'll almost be able to play DC Universe Online, as the game is coming to the Xbox One in Spring 2016. PlayStation 4 fans have nothing to complain about either, as they'll be able to play with their friends on PC via cross-play opportunities. Save the world together when the update hits DC Universe Online in the week of January 25!
In other amazing news, Hawkgirl, Hawkman, Captain Cold and Atom are coming to DCUO in episode 21 next month, to celebrate the start of the Legends of Tomorrow show. Other new storylines are also in the works, such as a new Superman storyline which will start place in the Phantom Zone and end in the City of Kandor, as well as the finale of Halls of Power. A crazy storyline centered around Harley Quinn and the finale of Amazon Fury will also hit the game in 2016.
For more information about things coming up in 2016, such as a new powerset, a 4th color palette and anniversary gifts(!), make sure you visit the official DC Universe Online website.
Our Thoughts
With all these new storylines coming and the launch of DCUO on the Xbox One later this year, it's no wonder the game continues to appeal to players, even after 5 years. DC Universe Online is truly king at providing new content for its players, and it shows in its continuous popularity. Happy birthday DC Universe Online; to many more years to come!
Source: DC Universe Online 5th Anniversary
Related:
Anniversary
,
Daybreak Game Company
,
DC Universe Online
,
MMORPG
,
News
,
Xbox One