Only seven months after its launch, space combat game Dead Star is seeing its evolution come to a halt, as developers are no longer able to support it. Armature Studios announced that the Dead Star multiplayer servers shutdown will be effective as of November 1. Following the announcement of its shutdown, Dead Star was also removed from the Steam and PlayStation Network stores.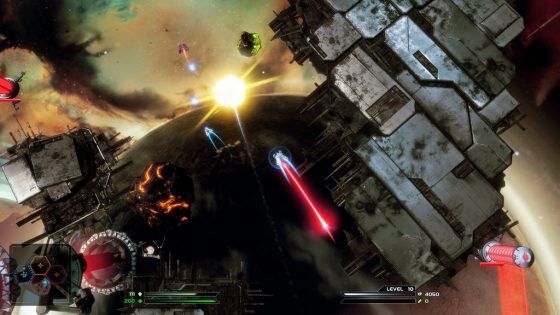 Dead Star featured 10v10 multiplayer space combat, described as resembling battles between spaceship fleets. The shutdown of Dead Star's multiplayer feature essentially means that the game is no longer playable, since owners of the game would only be able to play the game tutorial but nothing else.
The decision to terminate support for the game is a consequence of poor financial results in the months following its launch. Although the game's launch was marked by a surge in player population, this did not last for long, resulting in a community too small to sustain the burden of maintaining Dead Star live.
Our Thoughts:
Although it is already known that a lot of projects never make it past the development stage, let alone gain a stable financial position after launch with a solid player base, it remains very sad to see games like Dead Star, described as a "passion project", bite the dust. This is yet another warning for players choosing to back up a game and the studio behind it that there is no guarantee to the long-lasting success of a game project, although we hope this will not stop players from hoping and backing up projects they believe in.
Your Thoughts:
Were you playing Dead Star? Does the untimely shutdown of game servers shake your confidence in other projects that are trying to successfully launch and occupy a stable position on the market? Let us know in the comments below!
Source: Gamasutra
Related:
Armature Studio
,
Dead Star
,
Multiplayer
,
News
,
PlayStation
,
Steam