Whether you like to shoot aliens and mutants on PS4, Xbox One or PC, the Defiance 2050 launch has you covered. The updated vision of the original Defiance action MMO has gone live with some notable mechanics tweaks meant to refresh things from the first title.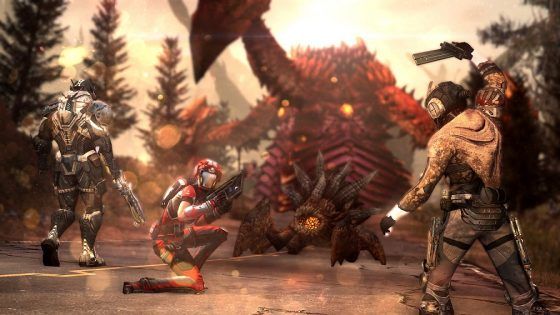 As far as story goes, Defiance 2050 looks to be following the same general plot points of the original game. What's different here are new classes that include the Assassin, Assault, Demolitionist and Combat Medic; a new enhancement system that lets players power up and customize their favorite weapons; and a variety of quality-of-life and graphical updates.
Naturally, Defiance 2050 will continue to apply updates over the course of the year, with two more classes – the Engineer and the Crusader – expected to arrive to the action MMO sometime during the winter of 2018. For now, players can learn more on the website or watch the trailer below for a sizzle reel-style overview.
Our Thoughts
Here's hoping that the gameplay and systems adjustments made to Defiance 2050 are enough to maintain enough interest this time around. We'd love to hear your opinion on the matter: have you found the new updates to be enough to call this a new game, or is this just a tourniquet on a bigger injury? Sound off below.
Source: " rel="noopener" target="_blank">official site
Related:
Defiance 2050
,
Launch
,
MMO
,
News
,
Release