It looks like the Defiance MMO is due for a pretty major reboot. Trion Worlds has introduced plans to launch Defiance 2050, a sort-of sequel, sort-of re-release of the game arriving free-to-play for PC, PlayStation 4 and Xbox One this Summer.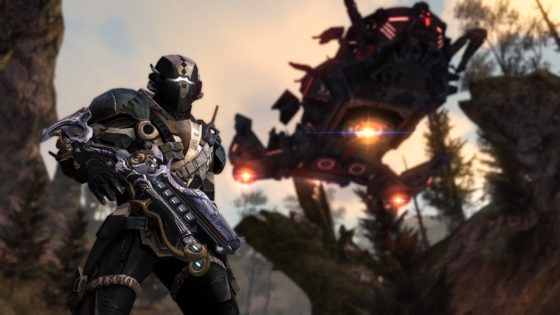 Defiance 2050 is being billed as a futuristic online shooter set in a post-apocalyptic world with advanced alien technology, offering solo and co-op play where players can follow story missions, unlock exotic equipment and "extensive" skill and customization systems.
As the game is being built as a free-to-play title from the start, Defiance 2050 will essentially force existing Defiance players to start from scratch with no character or item transfers available. That said, Defiance players can still transfer some progression features such as character and loadout slots over to Defiance 2050. In addition, existing Defiance players can earn Valor Commendations that can be used in the new game to unlock unique items.
Defiance 2050 is expected to enter a closed beta sometime later this year. Interested players can learn a bit more by checking out this FAQ or sign up for the game's closed beta here. A trailer with producer Matt "Destromathe" Pettit is below.
Our Thoughts
This is definitely not a development we expected to see come out of Defiance whatsoever, as it was pretty well assumed that the original game was on life support at best. Turns out that perhaps this old dog is set to learn new tricks, though we'll be interested to know how new those tricks will be as development on Defiance 2050 continues.
Source: official site
Articles Related to Defiance
Game Over for Defiance; Syfy Pulls the Plug
Defiance Free to Play Review
The MMO Alpha and Beta List
Related:
Defiance
,
Defiance 2050
,
MMO
,
News