Eric "Wingman" Peterson has unveiled a Kickstarter for Descent: Underground, a blast-from-the-past brought into the 21st Century via spaceship.
It has been a long time since Descent was a thing and with a release date back in 1995, I can safely say that I hadn't heard of this one but that's just me showing my youth. However, that's a non-issue as this "six-degrees-of-freedom" first-person vehicle shooter is trying to make its return to PC by firing up the Kickstarter which they say "is how we test the commitment of the fans and how we attract beyond that core community." Well, already Descent: Underground has over 700 backers with $61,000 raised, so I would say there is some commitment there.
Descendent Studios, made up of a bunch of developers from popular games from the past and the present (Ultima Online, Star Wars Galaxies, Wing Commander, Starlancer, Star Citizen, to name a few), hopes to bring back the fast-paced gameplay of the original Descent game through the Unity 4 engine, this time with upgraded gameplay, Voxel technology, customizable ships, team and individual play, changeable maps, and special weapons and upgrades, with more planned.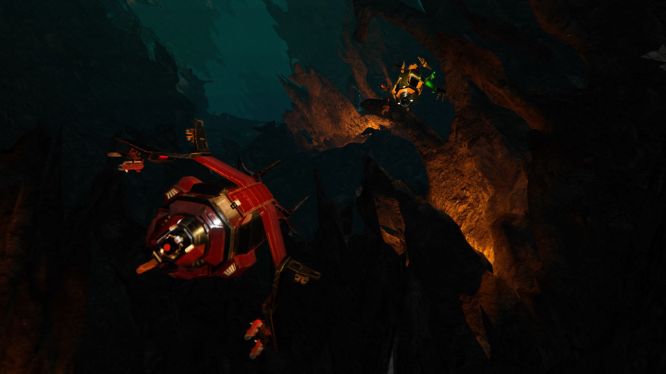 The game will be set within the asteroid fields between Jupiter and Mars roughly 3 hundred years in the future. Big corporations rule in place of governments and have headed out to space in a kind of gold rush to make even more money, setting the scene for our players who will battle versus 10, 20, 30, or maybe even more people to acquire minerals to safeguard the people of Earth.
I think Descent: Underground sounds fantastic and wish Descendent Studios the best of luck. After all, the world can never have too many spaceship shooters, right?
Source: Press release
Related:
Crowdfunding
,
Descendent Studios
,
Descent: Underground
,
Kickstarter
,
News
,
Shooter