The fight against the Red Legion and Dominus Ghaul (or is it Gary?) is about to begin early depending on your chosen platform. Destiny 2 open beta and early access has officially been dated, along with preliminary information on what will be playable.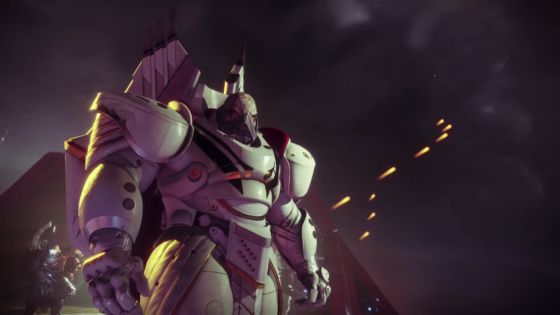 Testing will focus on how well the game's backend handles multiplayer activities and will offer three primary pieces of gameplay to that end: the opening story mission Homecoming, the Inverted Spire Strike mission, and two Crucible modes; the standard Control PvP mode and a new Countdown PvP mode where players must attack or defend a base. The test will also open up The Farm social space for one hour in order to see how many players can occupy the area at once.
If you've pre-ordered for the PS4, early access starts for you on Tuesday, July 18th. Xbox One players get in early on the following Wednesday, July 19th, and all console players will have open beta access starting on Friday, July 21st. PC players, meanwhile, will get their beta access sometime in August. More information can be found on Bungie's website, and a trailer for the announcement is available below.
Our Thoughts
Time to prepare for a Homecoming! While it's still disheartening that exclusivity has commanded who gets early access at what time, we're still looking forward to getting our hands on Destiny 2 and seeing how the game plays. Are you also excited for early access and beta, or has console exclusivity poisoned the well for you?
Source: official site
Articles Related to Destiny 2
Bungie Addresses Destiny 2 PC Weapon Recoil Concerns
Destiny 2 PC and XB1 Will Receive PS4 Exclusives in 2018
Bungie Elaborates on Destiny 2 Peer-to-Peer Network Tech
Related:
Console
,
Destiny 2
,
Early Access
,
MMOFPS
,
News
,
Open Beta
,
PC