The rumors can now be over: the latest information offered up by Bungie has nailed down several Destiny 2 release details, including confirmation of the PC version of the game, plot details of the sequel, and the game's launch date.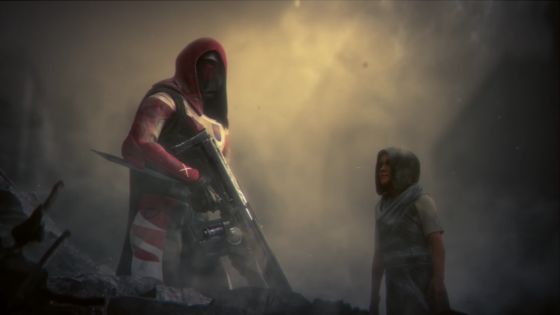 The new trailer shows both Cayde-6 and Commander Zavala's individual styles in rallying the troops, who find themselves defeated and scattered after an attack on the Tower and the Last City of Earth by Ghaul and his Red Legion Cabal. According to the blurb on the trailer's YouTube page, players must "reunite humanity's scattered heroes, stand together, and fight back to reclaim our home."
Destiny 2 is now available for pre-order, which confirms that the game will be launching on PC, Xbox One and PS4, and will offer several editions including Standard, Limited, Collector's, and an Expansion Pass that opens access to the first two expansions. Those who do pre-order will gain access to the game's beta, which still does not have a specific date.
What is dated is the game's launch: September 8th for a confirmed worldwide release. Bungie is also planning a gameplay reveal to be livestreamed worldwide on May 18th. You can check out the latest Destiny 2 trailer below.
Our Thoughts
It's about time we got this all pinned down! The trailer definitely showcased some excellent character while also stirring up the hype, but the biggest takeaway from this reveal is the confirmation of a PC release. If you're one of those pre-ordering, what platform are you going to choose?
Sources: YouTube, Massively Overpowered
Articles Related to Destiny 2
Initial Destiny 2 Character Transfer Details Offered by Bungie
Destiny 2 Logo Teased by Bungie
Destiny 2 Plans to Draw "Millions" of Players
Related:
Console
,
Destiny 2
,
FPS
,
News
,
PC
,
Release Date
,
Trailer