Update – 11/29/2017
As we mentioned in the post below, Bungie will be presenting a developer Q&A today, and it will be addressing the community concerns of the past few days:
"Tomorrow, we had planned to conduct the final stream prior to the launch of "Curse of Osiris" to show off some of the weapons and armor the expansion includes. Instead, we are investing all our efforts into delivering some higher priority information about Destiny 2. You'll hear from studio leadership about their assessment of Destiny all up, they'll talk about our goals for the game going forward, and you'll also learn about how we're reacting to your feedback with some game updates that will arrive in the next few weeks."
Rather than the previously announced livestream, this will be presented as a blog post on the Bungie Blog later today.
Source: Forum
On Friday we reported on a potential XP cap when grinding in Destiny 2 that would see players who gain XP at a much faster rate to others throttled, slowing down the amount of time it took to get the next free Bright Engram. Over the weekend, Bungie came out and admitted that yes, this was actually a system that was secretly in place, but they recognized that they weren't happy with it and would be switching it off.
However, it seems that the party doesn't stop there as players found that Bungie had implemented a new caveat in doubling the amount of XP needed to gain a new level. Without saying a word to its players until they had worked it out for themselves.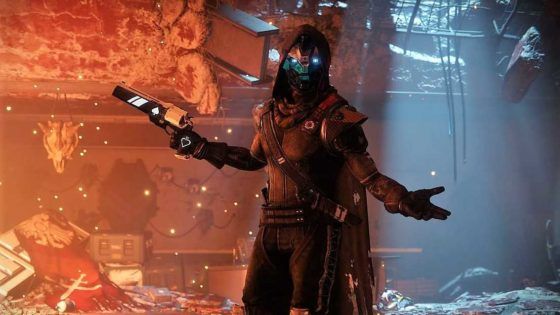 So now it is quicker to grind out those public events, about 6% quicker, in fact. But leveling up now requires 160K XP up from 80K XP, across the board. Players, naturally, aren't happy about this, with many suggesting the Destiny 2 XP throttling is intended to lengthen the amount of time required to earn free Bright Engrams, which are of course the game's loot boxes.
Destiny 2 Game Director, Luke Smith, tweeted that himself and Project Lead Mark Noseworthy will be answering questions that players have been asking since launch. We shall keep an eye out for that and hope we get some answers.
Our Thoughts
We understand that finding an appropriate balance in game development is difficult as all heck but this whole situation is just plain weird. If you're upfront and honest about the systems in place within the game, there's so much less reason for players to be mad. It's the bizarre sneakiness and dishonesty with this particular balancing act that has us scratching our heads. Yes, it's a holiday weekend, but XP slowdowns are a pretty huge thing for the way in which people play the game. And the fact that this all ties into the game's loot boxes feels sketchy.
Source: Bungie Statement, Eurogamer
Related:
Bungie
,
Destiny 2
,
Industry
,
News
,
Shooter