Destiny 2 fans knew it was coming, but it doesn't make the new trailer from the folks at Bungie any easier to swallow. The Last Stand of the Gunslinger cinematic sets the stage for the events that lead into the MMOFPS' Forsaken expansion as the wise-cracking Exo Hunter faces clearly overwhelming odds.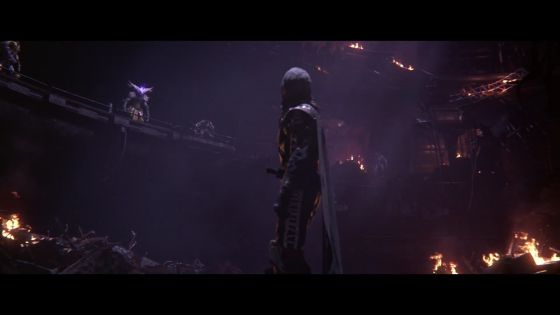 In the cinematic, we see Cayde-6 caught up in the middle of the jailbreak at the Prison of Elders where he stands alone against the very worst criminals in the galaxy. Despite a valiant effort, it goes about as well as that scenario setup would expect.
In other Destiny 2 news, the game will be opening up a free trial of the PvPvE Gambit mode on Saturday, September 1st at 10am PDT/1pm EST for a full 24 hours. Those who are interested in trying out the mode don't have to have pre-ordered the Forsaken expansion pack, but they will need to have at least the Destiny 2 base game. If you're among those who own the game, then you'll see in-game prompts directing you to the mode's trial at the appointed hour.
Details about the Gambit mode trial can be found here while the cinematic can be seen below.
Our Thoughts
We sure are going to miss Cayde. He was easily one of the more endearing NPCs in the Destiny canon. But then again, that certainly would be a pretty good motivator for fans to take down the challenges in the upcoming expansion. Unless, of course, those same fans are still doing it for the loot. Or the puppies.
Sources: YouTube, official site
Related:
Destiny 2
,
FPS
,
MMO
,
MMOFPS
,
News
,
Trailer
,
Video