It's time once again for Destiny 2 players to pick a side, beat up on some public events, and likely grumble about how underwhelming each Faction's specific weapon is. Yes, it's the return of the Destiny 2 Faction Rallies! And if nothing else, you can at least join in on the friendly factional competition, including PC players.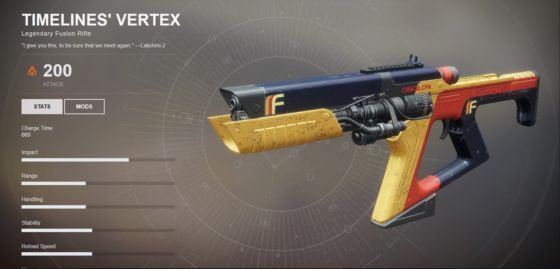 Just like last time, players can pledge their allegiance to either Dead Orbit, Future War Cult, or New Monarchy, then head into the open world, instances, or Crucible to earn reputation for their chosen group. Whichever faction has the highest amount of favor will offer their unique weapon to everyone, though members of the winning faction will get it at a deep discount.
This edition of the Faction Rally sees Dead Orbit offering the Truthteller legendary grenade launcher, Future War Cult providing the Timelines' Vertex legendary fusion rifle, and New Monarchy with the legendary sword Honor's Edge. The rally also focuses on the European Dead Zone, with the call to destroy enemy supplies in the Lost Sectors of the area.
Faction Rallies run from today, November 7th through next Tuesday, November 14th. Full information, including a breakdown of stats and mods for each faction's offered weapon, can be found here.
Our Thoughts
While the weapons themselves can feel perhaps a bit underwhelming, any of them can be enhanced beyond their base Power level with Infusion, and some people tend to just gel with certain weapon types like swords and fusion rifles. In any event, here's hoping Destiny 2 players have fun during the Faction Rally.
Source: Bungie website
Articles Related to Destiny 2
Additional Destiny 2: Curse of Osiris Details Revealed
Destiny 2 Issues Mass Bans
World First Destiny 2 Prestige Raid Cleared via Weapon Glitch
Related:
Destiny 2
,
Event (In Game)
,
FPS
,
Multiplayer
,
News