Mercury is the planet closest to the sun in our solar system. It also is the smallest, with a mean radius of 0.3829 Earths. It will also be host to a bunch of neat adventures and events according to the next Destiny 2 livestream leading up to the Curse of Osiris release.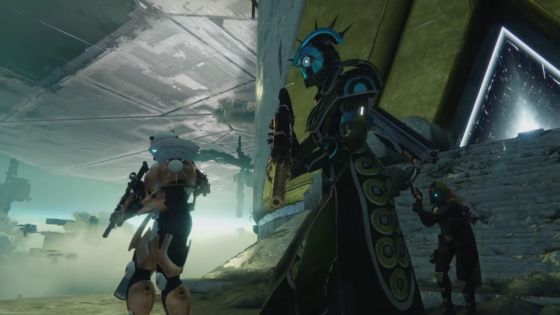 The second of three such streams offering a closer look at Curse of Osiris' features, this next broadcast is going to focus entirely on what players can do while on the surface of Mercury. The stream will provide a closer look at the Infinite Forest that was briefly peered into during the first livestream, along with a look at the new "bespoke" public event unique to the planet's surface.
Fans can tune in this coming Tuesday, November 21st at 11am PST to see what's next on the surface of Mercury that doesn't involve being vaporized by the heat of the sun or several Vex plasma shots. There's also a trailer about the broadcast which can be seen below.
Our Thoughts
Considering the first Osiris stream packed in a whole lot of information in an hour-long runtime, we're expecting this one to carry a fair few revelations as well. That said, one has to wonder just how divergent things in the Mercury patrol area really will be if its content is similar to other planetary areas…
Source: press release
Articles Related to Destiny 2
Bungie Rveals New Destiny 2: Curse of Osiris Details in Livestream
Additional Destiny 2: Curse of Osiris Details Revealed
Destiny 2: Curse of Osiris Gets a Release Date
Related:
Curse of Osiris
,
Destiny 2
,
FPS
,
Livestream
,
News