Destiny is fixing the weapon parts storage that has occurred since last month's update with an update this month. Developer Bungie announced this today.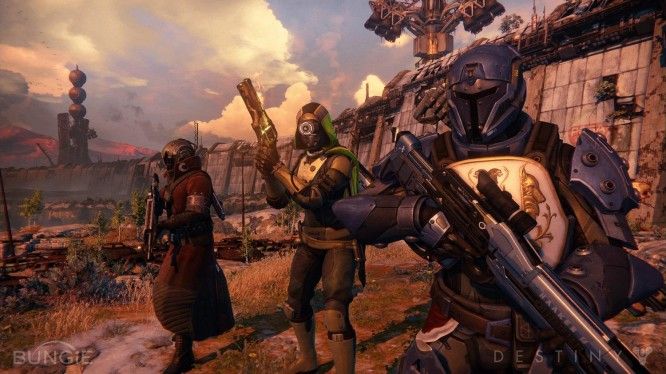 After receiving a ton of (negative) feedback from the community about the reduction of the amount of weapon parts that players receive from dismantling guns, Bungie has decided to give players the option to simply buy weapon parts in Destiny. You can get them from Banshee-44, who is the Gunsmith in the Tower. You'll just be able to buy it with Glimmer too! Weapon parts are necessary to upgrade weapons, so if you want to get better gear in the game and you don't have any weapon parts, you're just a tiny bit screwed.
The 2.0.2 update, which includes the change to the acquisition of weapon parts, is scheduled to be released this month, somewhere before Thanksgiving. It'll also include some previously announced tweaks to Crucible bounties and quests. Overall, the changes will reduce the difficulty and time investment required for some of Destiny's more arduous PvP tasks.
In the meantime, you can still collect all the masks from the Festival of the Lost, Destiny's new Halloween event. Be quick about it though, because you only have a few more days left, as it ends next Monday, November 9th. After that, you will no longer be able to buy Destiny's Halloween-themed emotes and all of the non-permanent masks and consumables associated with the event will disappear from your inventory.
Our Thoughts
Players are easily frustrated when they can't advance the way they want to, and with not enough weapon parts, that is exactly what happens. So we're incredibly relieved that Destiny is now giving players the option to simply buy the parts instead of having to dismantle everything in the hopes of getting a decent amount of parts. Let's hope the community likes it too!
Source: Polygon
Related:
Bungie
,
Destiny
,
MMORPG
,
News
,
Update