Destiny, the shooter MMORPG by Bungie, is implementing a new in-game currency called "Silver". Tess Everis is returning to The Tower on October 13th with a new look, a new storefront, and some new items to sell. She has 18 new emotes to offer, which will be completely optional and won't impact the game in any way.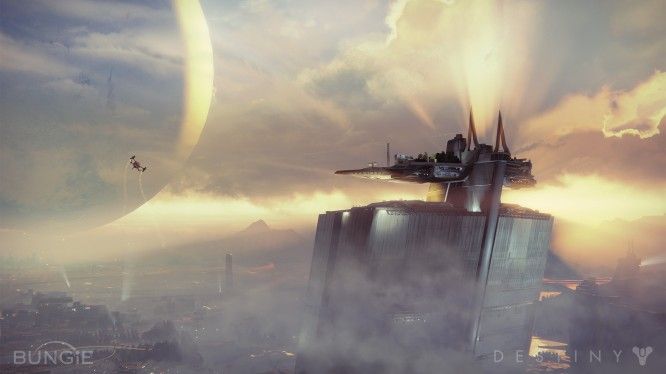 If you don't feel like spending any money with Tess because you heard she was talking smack about you behind your back, that's completely understandable! Good thing is; you won't be forced to buy anything from her. You will still receive updates for the game if you choose not to help her do business, and you won't lose a Crucible encounter or fail to clear a Raid because you didn't have the right Eververse Trading Company emote equipped either.
The new items will be used to bolster the service provided by the Bungie live team for another full year, as they grow and create more robust and engaging events. These events will be announced later this year, so stay tuned for all of that! For those of you who are still slightly skeptical about the whole thing, you can take a look next week once you've logged into Destiny. Some free Silver will be dropped into accounts so you can purchase an emote, maybe even two, and dance your way through life. Images and descriptions for each available emote, as well as pricing information for Silver will be made available on Tuesday, October 13th. This is the same date that the in-game storefront will be launched.
Source: Bungie Official Announcement
Related:
Bungie
,
Destiny
,
Features
,
MMORPG
,
News
,
Shooter