An $800 question involving Bungie's latest MMO shooter Destiny appeared on Wednesday night's episode of Jeopardy.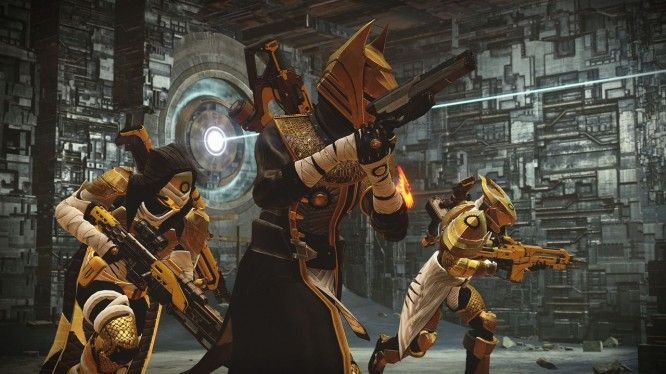 The question read:
"If you want to be a guardian of The Last City on Earth, you have 'a date with' this game from the creators of Halo."
The Jeopardy question eventually made it back to a Bungie representative who asked on Twitter if any of the contestants got it right. Thankfully, the question was quickly answered by contestant Dennis, which proves that MMO gaming is slowly starting to have a bigger impact on traditional culture and media.
It seems that Destiny is having an impact on the world in other unusual places as well. Earlier this month, a high school marching band performed music from the game's soundtrack. The Guyer High School Wildcats Marching Band put on quite a show at the Golden Triangle Classic and managed to nail a number of songs from the game.
Recently microtransactions were added to Destiny through the Eververse Trading Company. Players can now purchase new emotes, and likely other items in the future, with premium currency. Destiny: The Taken King was also the fifth most popular game at retailers in September, even though sales didn't begin until halfway through the month.
Source: Gamespot
Related:
Bungie
,
Destiny
,
FPS
,
Jeopardy
,
MMO
,
MMORPG