Bungie has posted a new blog regarding Destiny and the start of the New Year.
Unlike their inaugural Vault of Glass Raid, the hard mode for the Crota's End raid didn't launch at the same time as the regular mode. People have not only had time to face off against the raid, they've even found an exploit to keep Crota kneeling. Whoops.
According to the blog though, amongst all the reloads, respawns and reruns, people will have collectively put an end to Crota more than a million times. Not bad Guardians.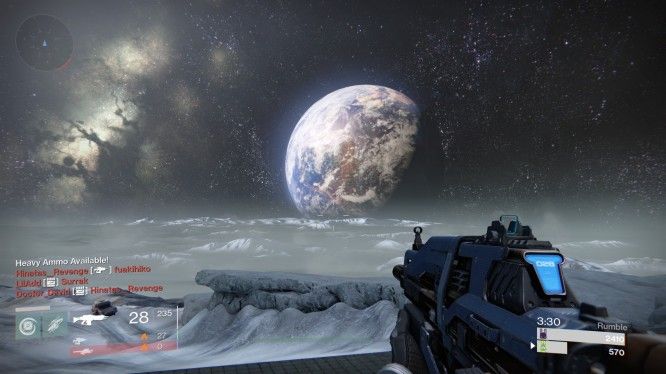 From the Blog
"Hard Mode for Crota's End is going through the final few stages of deployment. It's almost ready. As soon as we have a concrete date to share, we'll set it in stone so you can assemble your crew for that first run, or so you can find the time to tune into the streams and vicariously witness the madness and make note of the new and necessary strategy updates."
Naturally they're going to have some extra twists put in for the new mode. Simply making bosses bigger bags of hitpoints isn't exactly hard, just time consuming. So keep your eyes on your favourite Destiny sources as the inevitable tips and tricks emerge.
In the meantime, they've prepped a separate patch, which will be ready for deployment hopefully as soon as next Tuesday, January 13th.
Below is the Bungie blog preview of changes being made to Crota's End and the Vault of Glass.
Crota's End – Updates
The existing Pit treasure chest reward moved to killing Ir Yut, the Deathsinger.  She has a chance to drop Exotic weapons and armor, class pieces, and Radiant materials.
The Pit treasure chest will now contain Radiant Materials.
 Pit Encounter
Removed the physics impulse caused by exploding lanterns.
 Bridge Encounter
Players will now be required to cross the bridge in order to complete the bridge encounter.
Players will now be required to wait for the bridge to be completed prior to crossing with the sword.
Deathsinger Encounter
Fixed a rare case where the Shriekers would not spawn, preventing players from reaching the Deathsinger.
Crota Encounter
Two Swordbearers will no longer spawn at the same time at the outset of the encounter.
Crota will now recover from his kneeling state after a player quits.
Fixed a bug that allowed players to remove the "Presence of Crota" using a Radiance Warlock's Fireborn ability.
Fixed a bug that made the Oversoul appear destroyed to some players in a Fireteam when it was actually still active.
Vault of Glass – Updates
Exotic weapon drops in the Vault of Glass are now Level 32.
Asylum, The Anomaly, and The Burning Shrine maps will be added to existing Clash and Control playlist rotation.
Iron Banner will return, with updated rewards, running from January 13th through January 19th.
 Full and final details for Raid, Crucible, and Iron Banner updates will be provided as patch notes next week.
Related:
Bug
,
Bungie
,
Destiny
,
News
,
Raids
,
Update