If you couldn't get enough of Trion's newest action MMORPG Devilian last weekend, then you're in luck because the second round of beta testing is just around the corner.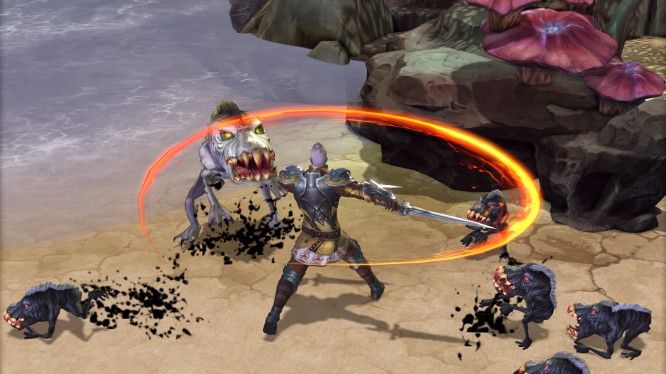 The next beta event for Devilian begins on Thursday, October 29 and ends on Monday, November 2. Beta codes are already being handed out at a number of websites, and you can get a hold of one right here on MMOGames. So be sure to pick up a key and get ready to enter the world of Nala to unleash some devilish mayhem.
Devilian combines typical action RPG combat with a persistent MMO world. Players can hop into the world of Nala and smash monsters as the the Berserker, Evoker, Assassin, or Cannoneer. So grab a friend, enter a dungeon, kick some devil ass, or challenge your rivals in the arena.
For any players not interested in waiting around and hoping to get a key, it's still possible to grab a founder's pack. There are currently 3 tiers of founder's packs and each one grants access to all the beta events. The higher the tier, however, the more items players will get access to on launch such as increased inventory, new mounts and titles.
Source: Trion
Related:
Beta
,
Devilian
,
MMORPG
,
News
,
Trion Worlds