The Devilian Bloodstained Legacy has begun. The newest update increases the level cap, introduces some new veteran-level dungeons and brings the popular Halloween holiday to the action MMOARPG.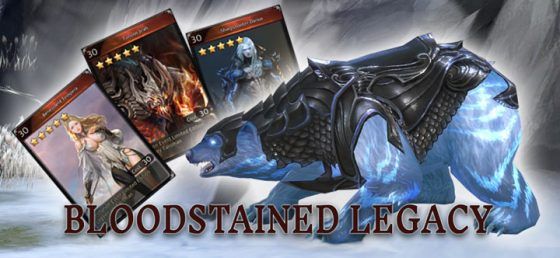 Bloodstained Legacy's increased level cap comes with the expected improvements to character power and gear, with new equipment to acquire and the ability to increase Alvir's Artifacts to +12. The new cap also affords new challenges in the form of Hell and Heroic versions of Blasphemous Labyrinth, Infested Manor, Silent Convent, and Nightmare Labyrinth. Heroic versions of Archdevil Dungeons: Dread ruins and Agony Device are also being added, though none of the new dungeon modes will provide Honor Tokens.
The new update also kicks off the game's Festival of the Damned Halloween event, with monsters in the open world and in dungeons dropping candy as long as you're within five levels of them. Pieces of candy can be turned in to an NPC in Asperon to purchase fun items like a Witch's Broom, a Pumpkin Head and various Talismans, Attribute Stones and potions.
Additionally, characters who log in with a character of level 56 or higher will automatically receive one Kavel's Tear per account every day until the event ends. There will also be sales for Animal Costumes and Pet Cores in the in-game store.
The Festival of the Damned runs from now until November 2nd. The Bloodstained Legacy patch notes can be viewed here.
Our Thoughts
It's interesting that the new Hell and Heroic Dungeons won't be offering anything more than "plenty of pain". We're curious if players of Devilian believe that simply being challenged is rewarding enough.
Your Thoughts
What do you think about the Bloodstained Legacy update? Are you looking forward to trying out the new Hell or Heroic dungeons? Give us your take below.
Sources: official forums, official site
Articles Related to Devilian
Devilian Review
Devilian Receives Tempest Class and New Dungeons
Devilian Beta Impressions
Related:
Devilian
,
MMOARPG
,
News
,
Seasonal Event
,
Update