It's dangerous to go alone, so don't forget to bring friends on your journey through the world of Devilian.
A recent blog post from the Devilian development team discussed the importance of forming a proper party for dungeon exploring. In Devilian, players can choose to battle through dungeons alone or with a party. During these instanced adventures players will encounter a number of exciting challenges that culminate with a final boss fight.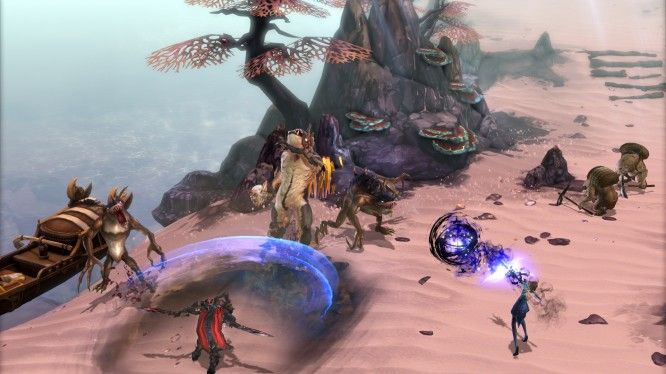 "You'll do well to tread carefully in the labyrinths that stretch deep underground Nala, for even the might of an army of Devilians has fallen against the ancient evils beneath our feet."
While on the dungeon screen, players can prepare for the battle ahead by finding information about types of enemies and available rewards. Each dungeon will have three difficulty levels: Normal, Hell, and Purgatory, which must be unlocked in order.
Furthermore, there are extremely challenging dungeons called Archdevil Dungeons where players are encouraged to use party matchmaking. These are the next step after gearing up from normal dungeons and can only be done while in a group. Party matching can also be used for the Infinite Hunting Grounds, which allows players to challenge Rifts and encounter massive world bosses that drop powerful equipment.
Source: Trion
Related:
Beta
,
Devilian
,
MMO
,
News
,
PC
,
Trion Worlds