Trion Worlds just announced a couple of very important dates for their MMO-ARPG title Devilian. First of all, the game's OPen Beta will kick off on Wednesday, December 2nd. This is the first time that everyone can check out the game for themselves in a pre-launch state. Then there's the Head Start for all the founder's pack owners out there which begins on December 8th. And then for the big news: Devilian will officially launch on Thursday, December 10th!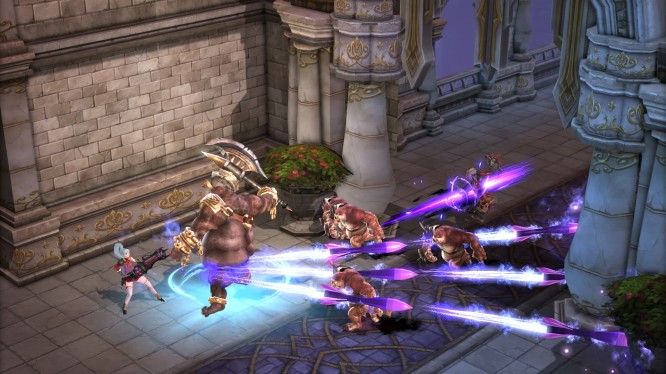 Bring out the party hats people, because the time to let out your inner half-devil is nigh. Devilian combines the frantic nature of an action RPG with all the depth and social aspects you know and love of the MMO genre. You'll play as one of the last guardians of Aelkeina; unique half-devil heroes who are battling to save their world from a fallen god. In Devilian you'll experience fast-paced, visceral action combat in combination with features such as crafting, questing, and trading. You'll also come across many different cities, get control over mounts and pets, form guilds, build alliances, fight in massive wars and explore dark dungeons.
Are you ready to begin your devilish adventures? Find out more about Devilian on the game's official website!
Our Thoughts
We've covered Devilian quite a bit over the past months, and we're happy to see the game is going live soon! We'll definitely be checking it out on the 10th, so we hope to see you exploring Aelkeina too.
Source: Press Release
Related:
Devilian
,
Head Start
,
Launch
,
MMORPG
,
News
,
Open Beta
,
Trion Worlds