Trion Worlds is officially bringing Korean action MMORPG Devilian Online to the West with all of the epic hack and slash action that can currently be experienced only in Thailand and South Korea.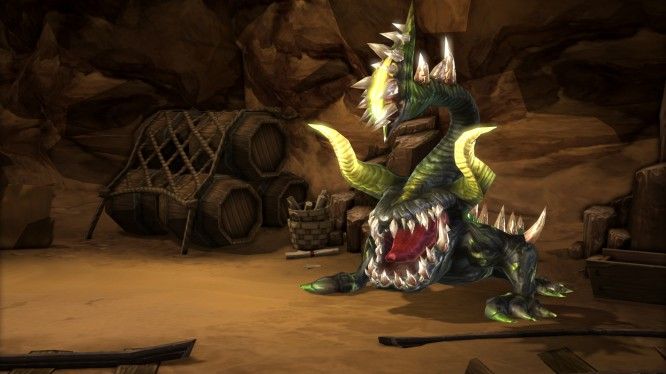 "I'm Producer Andrew "Drewcifer" Sipotz and I have the honor of introducing you to Devilian, an ARPG-MMO set in a massive, persistent world torn apart by demonic warfare. A place where everyone can be a little bad and to succeed you must master the evil within."
Devilian is an action RPG with a huge world sure to appeal to a range of gamers. With 20 vs. 20 PvP battlegrounds, open-world contested bosses with support for up to 200 players, guild alliances and wars and much more, it could be a pretty huge contender for the MMO ARPG crown.
The game will be coming to North America and Europe in 2015 with Beta sign-ups already available, and start dates for Devilian's Alpha and Beta tests close to readiness. Trion's current focus is on localization in to English, French, and German and have made a promise of constant communication with the game's hopeful fans. You can sign-up for the game's forums now.
Trion will be showing off Devilian during their Trion Worlds livestream next week on Twitch with a look at the character classes and demonic transformations.
Source: Devilian dev post
Related:
Action
,
Announcement
,
Devilian
,
MMORPG
,
News
,
Trion Worlds