Among the many excellent jokes that came out of April Fool's, one in particular stands out to me: the Path of Exile Royale mode, which paired a brilliant sizzle trailer lancing the ease of battle royale game development with an apparently fun and fully playable mode. In a postmortem, the devs are now considering what's next for the joke-turned-phenomenon.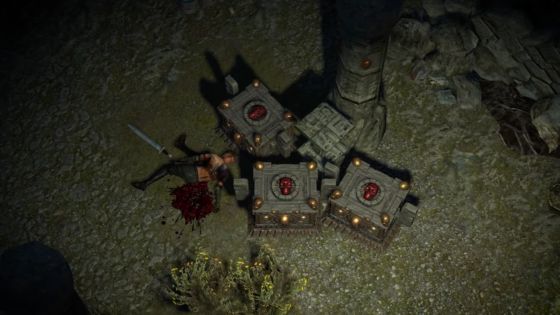 In a post made to the game's forums, the devs expanded on their decision to make Path of Exile Royale an actual thing. According to the post, it was discovered that creating an island and related battle royale game mechanics could be done in remarkably short order. Paired with the fact that a mere reference to battle royale would come off as overused and Path of Exile Royale was born.
During playtesting and after release, Royale mode ended up being a smash, with crowds of people in the office watching matches play out during testing and nearly 30k matches of Royale played according to Steam metrics. "We launched the mode on time and it was a huge success on two levels. Most users loved the joke at face value, but also discovered that it was actually a real game mode they could play, and one that is a lot of fun," reads the post.
So what's next for PoE Royale? Keeping the mode around is an apparently "foregone conclusion", but the devs aren't quite sure whether to have it resurface as an occasional fun event or if it's sustainable enough to become its own game mode. In either case, a number of balance improvements and refinement tweaks are planned.
If you've got opinions on the matter one way or the other, you're invited to join the conversation.
Our Thoughts
Well, who would have guessed that a silly one-time joke would mutate into a whole thing? …actually, the devs of Guild Wars 2 and World of Warcraft could have told them that, nevermind. Do you want more Path of Exile Royale or has the gag run its course for you?
Source: official forums
Articles Related to Path of Exile
F2P Kingdom: Walking Along the Path of Exile
Path of Exile Game Page
The Spellbinder Goes Live in MU Legend
Related:
Battle Royale
,
MMO
,
MMOARPG
,
News
,
Path of Exile