Nothing is more satisfying in Diablo 3 than blowing apart an enemy and seeing a heap of goodies fly out of it. If you're as intoxicated with that feeling as I am, then you'll probably be a fan of the Double Treasure Goblin event happening next week.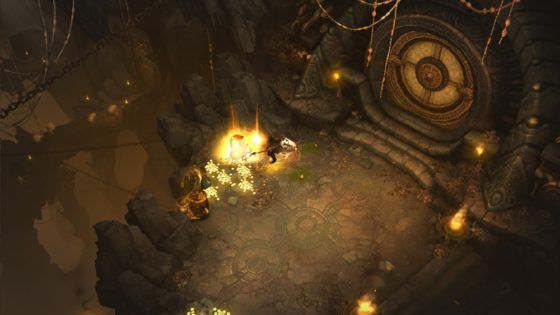 In preparation for the arrival of Season 12, players will see twice the Treasure Goblins every time they find one on the majority of the RPG's maps. The buff will not apply to Goblin encounters in a Bandit Shrine, Goblin "Rift" packs, or in the Realm of Greed.
All of the Goblins and their bulging bags of loot will be available to harvest starting on Monday, November 6th at 5pm PDT. The event will continue on until Thursday, November 9th at 5pm PDT in the Americas region.
Our Thoughts
Seriously, loot pinatas are the best thing about ARPGs, so doubling up those loot-loaded (yet somewhat obnoxious) Treasure Goblins in Diablo 3 will definitely be a fun mini-event. Here's hoping that your Goblins grant you lots of lovely loot!
Source: official site
Articles Related to Diablo 3
Diablo 3 Tweaks Class Sets, Items, and Skills in Latest Patch
Diablo 3 Rise of the Necromancer Review
Games Like Diablo 3
Related:
ARPG
,
Diablo 3
,
Event (In Game)
,
News