For all you Malaysian and Filipino fans out there for Diablo 3, there is a contest announced where you can win a free trip to the Singapore Launch Event. Playpark is giving away a pair of air tickets and goodie bags to a very lucky winner from each country to join the Reaper of Souls launch on 25th March!
Here's how you can enter the contest:
Like the post on Facebook and comment on what you think is the best new feature you are looking forward to in the upcoming expansion!
The post with the most number of likes wins so make sure you share your post with all your friends!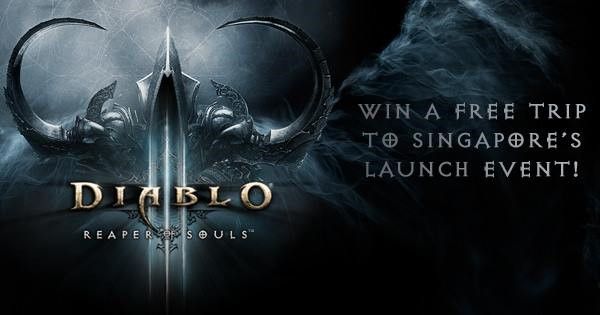 Here's a list of what you will receive:
Each winner (one from Malaysia and one from the Philippines) will walk away with:
A pair of return airplane tickets to Singapore
A pair of goodie bags, each bag consisting of:
One Funko figurine (assorted design)
One Blizzcon gachapon figurine (assorted design)
One Reaper of Souls T-Shirt (assorted sizes)