One of Diablo's classic classes has risen from the dead in Diablo 3. The Necromancer closed beta has officially begun today, granting chosen players the first look at the new take on the class along with some other features.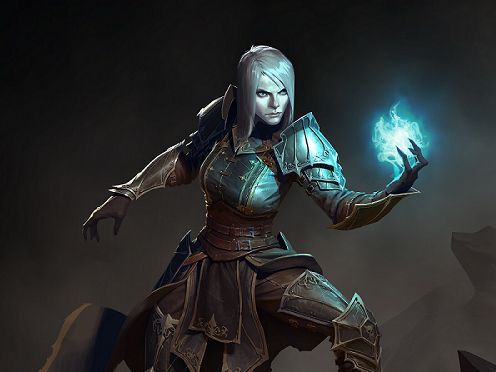 As we had previewed before at PAX East this year, the Necromancer makes use of Blood and Bone in its gameplay. The class also has a variety of skills that hearken back to the Necromancer's history with the ability to summon and command Golems and Skeletons. Necromancers also have the ability to apply a variety of Curses and use enemy corpses for attacking or healing.
The beta for Diablo 3 also offers up two new zones in Adventure Mode, and a new Challenge Rifts feature which introduces a weekly static dungeon with builds created by other players. Current beta details can be read here, and a rundown of all of the Necromancer's skills can be found here.
Our Thoughts
We have absolutely been delighted to see this class come back to Diablo and will most definitely be interested in seeing how Diablo 3's take on the Necromancer is accepted by players. Let's get to the business of raising the dead!
Source: official site 1, 2
Articles Related to Diablo 3
PAX East 2017: Diablo 3's Female Necromancer
Games Like Diablo 3
Diablo 3 Seasons Arriving to Consoles
Related:
ARPG
,
Closed Beta
,
Diablo 3
,
News