We've been very excited for the Necromancer's return to Diablo 3 ever since our first playthrough of the class during beta, and now everyone will get to know what we're talking about. The Rise of the Necromancer release date has been announced.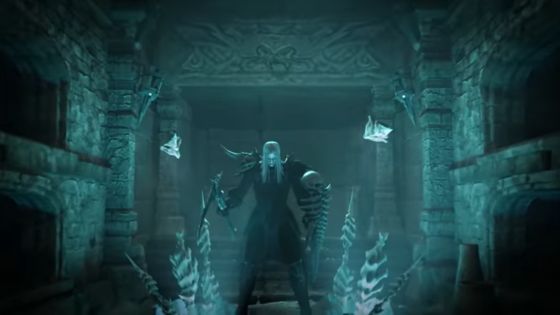 The upcoming pack brings a bit more than just the new Necromancer class. Players will also receive a new non-combat pet, a pair of cosmetic wings, Necromancer-themed Banner customizations, and two additional character slots. PC players will also get two additional Stash tabs.
Diablo 3's patch 2.6.0 will also introduce Challenge Rifts, The Shrouded Moors zone, the Temple of the Firstborn zone, and the Realms of Fate as free updates to everyone who has Reaper of Souls.
Rise of the Necromancer will cost $14.99 as a standalone expansion, or PS4 and Xbox One players can buy the Diablo 3 Eternal Collection which packs in the base game, Reaper of Souls, and Rise of the Necromancer for a special introductory price of $39.99. All purchases of the new pack will be digital-only regardless of platform.
The Necromancer rises from its slumber on Tuesday, June 27th. More information about the pack, as well as times and details on when the pack will be available for play in your region, can be found on the official site.
Our Thoughts
Longtime fans and first-time Diablo players alike should have a lot to love with the new Necromancer class, and the free content offered with Patch 2.6.0 is some very sweet icing on the cake. Needless to say, we're most definitely excited for this pack to come out!
Source: official site
Articles Related to Diablo 3
Diablo 3 Necromancer Closed Beta Preview
Diablo 3 Seasons Arriving to Consoles
Jay Wilson, Former Diablo 3 Director Leaving Blizzard
Related:
ARPG
,
Diablo 3
,
News
,
Release Date
,
Rise of the Necromancer