So we know that the immediate future of Diablo 3 likely isn't going to be earth-shattering considering the ARPG has pulled itself out of the announcements segment of BlizzCon. That said, a new Diablo job posting could mean that things could be very interesting further down the road for the title.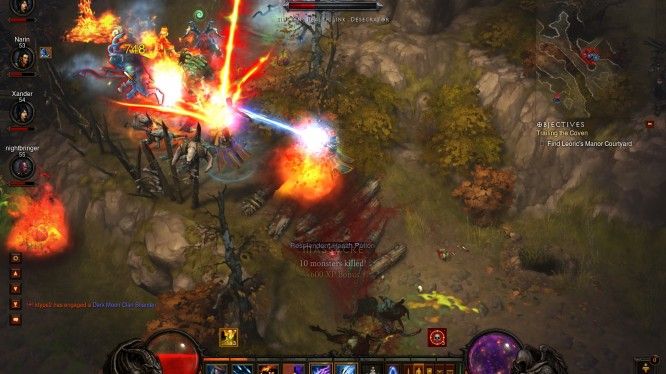 The job listing is for a new production director for an "unannounced project" related to the Diablo franchise that is intended to "bring the Diablo franchise into the future". The duties of the new hire appear to be heavy indeed, with the job requiring a handle on marketing, development, QA, customer service, and teamwork with international regions.
Among the most interesting tidbits in the job posting is in the "pluses" section, which lists "massive multiplayer game development experience" as a strong consideration for employment. That said, the majority of the posting makes no additional reference to multiplayer gaming.
Our Thoughts
We're not going to speculate too terribly much about this job posting, but we also can't help but wonder what this high-level hiring call means for Diablo. Is this related to Diablo 3 directly, or could this mean an entirely different game in the franchise is in the works? What do you think?
Source: Blizzard Careers site via MMORPG.com
Articles Related to Diablo 3
Diablo Will Not Have Any Reveals at BlizzCon 2017
Diablo 3 Kicks Off its 11th Season
Blizzard Makes a Job Posting for a Mobile MMORTS
Related:
ARPG
,
Diablo 3
,
Industry
,
Job Posting
,
News