During BlizzCon, you can expect a lot of things, chief among them being announcements and reveals from the Blizzard games catalog. However, one game will be notably absent from the curtain-pulling: Diablo, as it was revealed that new Diablo announcements will not be a part of the show.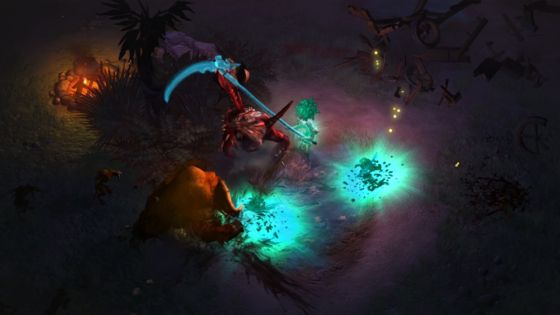 In a post on the official Blizzard forums, one of Diablo's community managers has confirmed that, while Diablo 3 will certainly have a presence on the show floor, it will not be part of anything on the show stage. "There will be a time for that at some point in the future, but that time is not now," confirms the post.
In spite of the lack of announcements, there will still be lots of Diablo for fans of the game, including panels for attendees and Virtual Ticket holders as well as the expected digital reward for fans.
"Patch 2.6.1 is on the horizon. Looking beyond that, we're hard at work on the future of Diablo and exploring what's next for the franchise," closes the post. "Please be patient. Our passion for Sanctuary burns as bright as the High Heavens and as hot as the Burning Hells."
Our Thoughts
While it might be a bit of a letdown for Diablo fans, we're still pretty darn happy with the Necromancer and we're certainly looking forward to what Patch 2.6.1 is bringing. Until then, we'll just have to make due with all of the other Blizzard games getting reveals at this year's BlizzCon. Woe is us.
Source: Blizzard forums
Articles Related to Diablo 3
Diablo 3 Kicks Off its 11th Season
Diablo 3 Rise of the Necromancer Review
Diablo 3 Seasons Arrive to Consoles
Related:
ARPG
,
BlizzCon 2017
,
Diablo 3
,
News