It's been a long span of time between The Underground and now, but The Division Survival content update is set to go live soon. Survival will be adding a new dimension to how players experience the Dark Zone as well as the beleaguered New York City.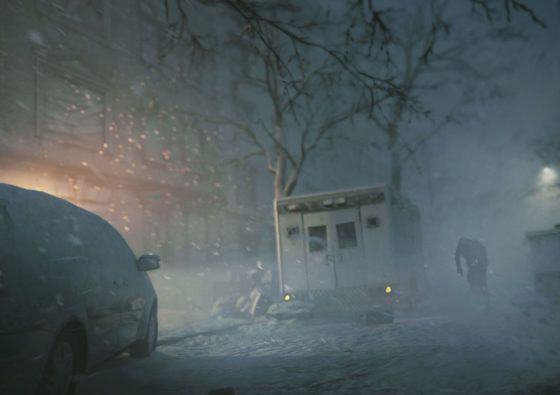 Update 1.5 will add the titular Survival mode, which sees players caught in the middle of a snowstorm and having to manage hunger, thirst and warmth while also avoiding other players and Hunter NPCs. Survival takes place in an instanced version of Manhattan with 24 players, forcing them to scrounge, survive, and work with or against each other in the search for anti-virals that could stem the pandemic. Survival comes in both PvP and PvE variants, with the PvP flavor offering a bonus multiplier to the final score.
Those who aren't interested in Survival mode will still have some new things to look forward to. A fifth World Tier will be added to the game, bringing enemies up to level 34 and a new gear score cap of 256. Named Gear is also being introduced for each gear slot, each with its own unique Talent. There will also be changes to loot and vendor rewards, along with the expected balance changes, bug fixes and skill adjustments.
The Survival mode is a separate expansion available to Season Pass holders or those that have purchased the Gold Edition, while the rest of Update 1.5 will be free to all players. The update goes live on Xbox One and PC Tuesday, November 22nd, then hits PS4 on Wednesday, December 21st. Patch notes can be read here, and a trailer for the content can be seen below.
NOTE: If you're in the UK and are region-locked, your trailer can be seen here.
Our Thoughts
Survival mode looks like it could become very tense, though it certainly is a shame that it's content locked behind a paywall. Regardless, the rest of Update 1.5 looks to be improving the game overall, adding more for players. Here's hoping The Division will soldier on.
Your Thoughts
Are you looking forward to the Survival mode, or have you already moved past The Division? Give us your take in the comments below.
Source: press release
Articles Related to The Division
Game Changing The Division Update 1.4 Now Live
The Division Public Test Server is Now Open
The Division Elite Task Force Initiative Seeks Direct Player Input
Related:
News
,
Shooter
,
The Division
,
Update