Well if you haven't had enough gaming drama to go with your coffee this week, it seems that the World of Warships community has been riled up by a miscommunication from Wargaming regarding the E3 Digital Ticket Humble Bundle.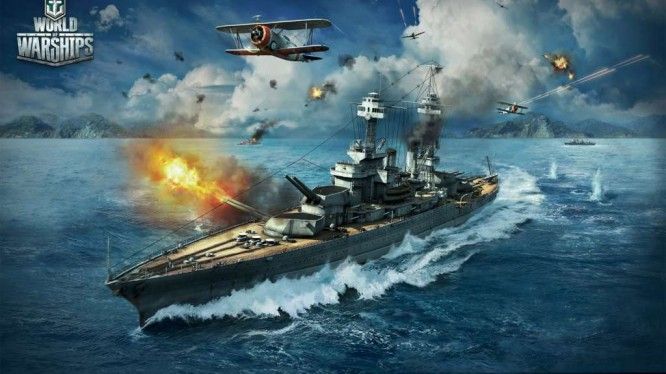 If you happened to pick up the E3 Humble Bundle then you may have noticed the addition of a Closed Beta code for World of Warships as well as some additional content which includes a Russian Murmansk battleship which was supposed to be only for the purpose of Beta testing to let players get a good feel for the game in a short time. However, Wargaming soon added that if you purchased the Bundle with the Murmansk code, the ship would carry over to the game after Open Beta. But then they went back on this which is where the World of Warships community understandably got a little annoyed. Wargaming openly stated that they had only ever intended for the Humble partnership to allow gamers to preview premium World of Warships content and drive donations to charity but they screwed up by not updating the forum thread for an entire week that said that players would keep the ship once the game entered Open Beta. Today, they once again did a backtrack on the saga of the Russian Murmansk.
"With the World of Warships Open Beta merely days away, we want to make sure your first experience with our latest game is a great one: those of you who purchased and redeemed the Humble Bundle E3 Digital Ticket codes for World of Warships will be credited with the Murmansk shortly."
Those of you who purchased and redeemed the Humble E3 Ticket for the ship will have the ship in World of Warships in Closed Beta, Open Beta, and right through to launch. Bear in mind however, if you purchased the ship in any other way, your doubloons have already been refunded and the ship removed from your account.
To sum up: Wargaming stated that the Russian Murmansk ship that came with the E3 Humble Bundle would not carry over to Open Beta, then they said that it would, then they went back and said that it wouldn't, and then they said that it would again. It's a dizzying miscommunication on Wargaming's part, but we're fairly sure that this is the final word on the matter at last so if you bought the Humble E3 Ticket, enjoy your Russian warship!
Source: World of Warships forums 1, 2, 3, 4
Related:
Beta
,
E3
,
MMO
,
News
,
Shooter
,
Wargaming
,
World of Warships