A couple of months ago, it was revealed that Valve was suing a Chinese game developer for trademark and copyright infringement. 2 weeks ago, the lawsuit details were revealed, putting Valve's claim of $5 million in the open. Now in this next episode of "Game Industry Controversy", the game in question has been taken off the Apple App Store in China!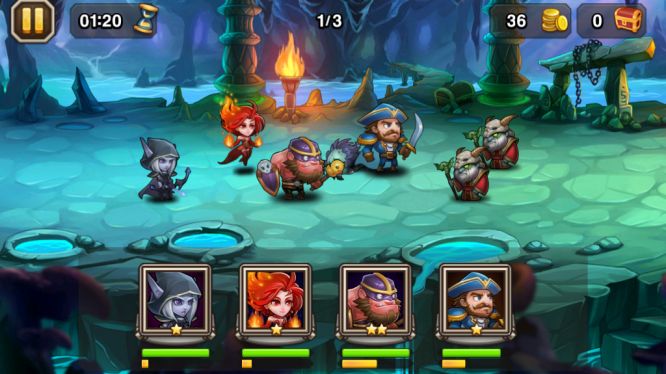 Developed by Lilith Games and published by Longtu Game, the game goes by mane names and is available in many regions. Known as AllStar Heroes in Europe, Dotop Story in South Korea, Soul Clash in Japan, and DOT Arena in Southeast Asia, it is certainly confusing to state one specific name when talking about the lawsuit. Being removed from the App Store won't stop the game though, and game operators state that they are speaking to Apple regarding the issue and ask players not believe any rumors online. Yeah, good luck with stopping the internet gossip train.
Players are currently unable to make in-app purchases, which in turn greatly affects the game's income. An official announcement claims the game app was taken down due to "unknown errors", and the team hopes that the game will be made available again as soon as possible. As a compensation, the game operators reward players with 200 diamonds (which is the cash currency of the game), and more compensation will be given out once the issue is resolved. If it will be revolved, that is.
Source: MMO Culture
Related:
China
,
Dota 2
,
Lawsuit
,
Mobile
,
News