Declaring death is a pretty bold claim, but a recent Reddit post speaking for a collective of Dota 2 Workshop artists is doing precisely that, detailing a claim that Valve is pulling profit away from creators without any explanation and thus causing artists to abandon the Workshop.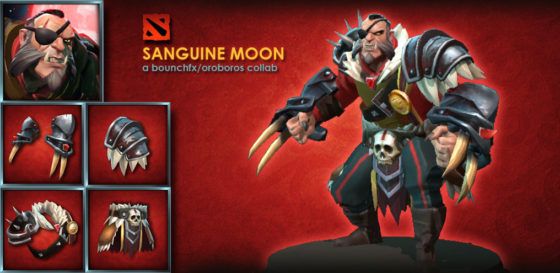 The Dota 2 Workshop is a way for artists to earn a small profit from their creative work by submitting item sets for Heroes, Couriers, and Wards in Dota 2 for consideration by Valve to be sold in-game.
Previously, artists got a cut of profits earned from items they created that were included in Battle Passes and Chests sold during major Dota 2 events. As of the Fall 2016 Major, however, Battle Pass revenue was not included despite creations being heavily featured. When approached about the matter, Valve confirmed that the Battle Pass exclusion was intentional, and have since not responded to further artist questions.
Due to the reduction in revenue sources as well as the long gaps of time between major Dota 2 events, the post claims that using the Workshop as a chief source of income is no longer viable:
"With only 2 majors serving as opportunities to get something in the game, and a single Collector's Cache in TI, all spaced some 4 months apart, you're going 4 months between opportunities for income, and missing even one event is something most full-time artists can not survive."
The post also answers the potential retort that the Workshop should not be considered a source of regular income, stating that Valve's communications have stated as much and that Workshop creations have been a chief moneymaker for Dota 2.
As of this writing, there is still no official response from the Dota 2 team, Gabe Newell, or Erik Johnson.
Our Thoughts
If this is indeed true, then the adjustments to the Dota 2 Workshop are disheartening indeed. A lot of the creations made by fans of the game are truly spectacular, and the Workshop being used as a major platform for artists to get fair compensation as well as exposure is a wonderful thing. Hopefully, things will be set right because artists deserve to be paid a fair price for their work.
Articles Related to Dota 2
Dota 2's The International Location Confirmed
Dota 2 Update 7.00 Announces Sweeping Changes and Features
Team OG Take Dota 2 Boston Major Win
Related:
Artists
,
Dota 2
,
MOBA
,
News
,
Steam Workshop