Edge Case Games just announced its celebration of Fractured Space's continuous great progress toward its launch with a free weekend on Steam! Yes, you read that right; this weekend you'll get to download Fractured Space for free, and you'll keep it forever with no additional cost required.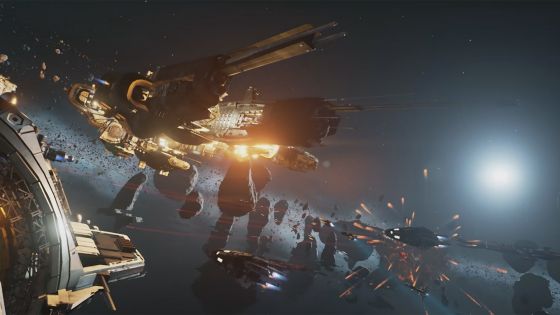 Once you've downloaded it, you'll immediately be able to check out Fractured Space's newest update, which delivers performance and gameplay enhancements, as well as resets the game's Tech Tree to its final version. As all ships, experience and credits unlocked from this point forward will be reflected in the final game later in 2016, a full reset is in order which puts all players at level one. What better time to start playing Fractured Space when there's no one who's very far ahead of you yet?
James Brooksby, CEO of Edge Case Games, had the following to say about the latest update: "Today's update brings us one step closer to the full release of Fractured Space and we want to celebrate the game's progress by giving everyone a chance to play and own the game for free. Whether you have played in the past or not, this is a great moment to start your adventure with Fractured Space, with a chance to make your mark as a new Captain on equal footing with all players."
To get yourself excited for you free Fractured Space download, make sure you watch the newest game trailer below!
Our Thoughts
What better gift can a company give than a free download of their amazing game? Fractured Space is becoming better and better with each update, and to get a free pass into experiencing it and being able to keep it forever is just amazing. Good job Edge Case!
Source: Press Release
Related:
Edge Case Games
,
Fractured Space
,
MOBA
,
News
,
Steam